Pics The British-designed Deciwatt gravity-powered lamp is now in production and shipping, a year after the project went public.
It was conceived by Martin Riddiford and Jim Reeves of industrial design outfit Therefore, which is best known for clever mechanical designs including the Psion computer keyboard. Therefore invited The Register to see the contraption at work this week.
The GravityLight is intended to provide a less damaging and dangerous* alternative to burning kerosene or biomass in the world's poorest countries - but it has also captured the imagination of Western hobbyists.
The user fills a bag with debris – sand, rocks, whatever comes to hand – which is threaded through a proprietary electricity-generating device (see sketch below right). Each hoist of the weight provides 30 minutes of low power LED lighting. A power out socket allows other devices to be charged and GravityLights can be daisy-chained together. In keeping with its Third World target market, it costs just $10.

Riddiford and Reeves set up a venture, Deciwatt, to put the idea into practice. The unit provides just a tenth of a watt of power - hence the name. They bypassed the waffle shops of the UK innovation sector and went straight to the public for funds, initially seeking $55,000 to build prototypes. It got better. Putting the idea in front of the largely US audience of fundraiser Indiegogo, the team raised just under $400,000 from more than 6,000 pledgers. A year on, every backer who pledged over $50 is receiving a sample of the GravityLight.
What's new?
Well, the initial GravityLight was just a prototype - it wouldn't hoist more than 10kg, and it wasn't really safe to use. It broke easily. The team has also made it more compliant with safety regulations - and it now gives unmissable visual feedback if it's overloaded or tugged, by flashing red. Bearings were stripped out, and it's now a robust piece of kit, capable of holding 7.5kg to 12.5kg of weight. And it now contains gears - so you can run an LED for 30 minutes at lower power, or 15 minutes of higher power, with an intermediate setting giving 22 minutes of light.
Kits are going out to Guatemala, the Philippines and Bangladesh to gauge real user feedback. The proposition, Riddiford explained, is: do you want to save a few cents a day in fuel by lifting a weight? If people find that acceptable, then it's likely to go to the next stage. The economics, Riddiford told us, are compelling. Each hoist saves about 1 cent's worth of kerosene. Over two years this adds up to a saving of $100 - so the device pays for itself quite rapidly.
Some guinea pigs have baulked at paying the $10 upfront cost - which is understandable in markets where wages are $1 or $2 a day and credit is hard to find. This could be solved by providing the GravityLight under a hire-purchase or loan agreement; a common model in under-developed economies.
Lifting 20lbs of weight up to six feet in the air every few minutes isn't something everyone would want to do. But in poor parts of the world the standard fuel, kerosene, is a carcinogen that can cause skin damage and breathing problems.
"Cases of accidental poisoning by children are still relatively common," notes the World Health Organisation (pdf).
"When some people see [the GravityLight] they think they can light their whole house from it, forgetting that it's only a tenth of a watt," Riddiford told us. "But it's really a first step out of poverty."
Other uses for the GravityLight include charging radios or phone batteries. The battery must be removed from the phone, though. Here's where the team hopes the Indiegogo side of the experiment bears fruit - with the Western users encouraged to tinker. One official accessory, the SatLight, is already available for supporters. This distributes the power to lights around the room.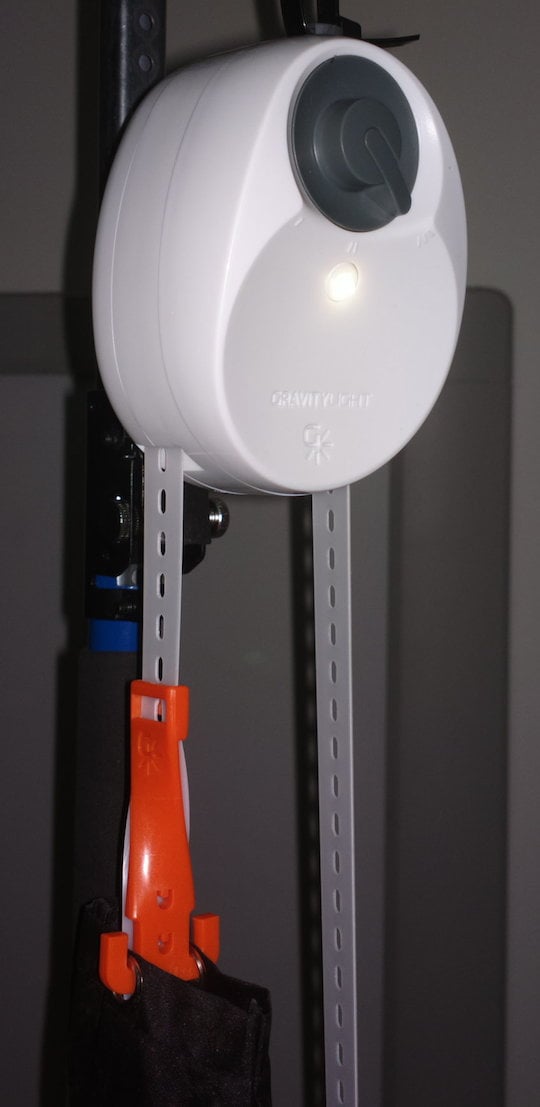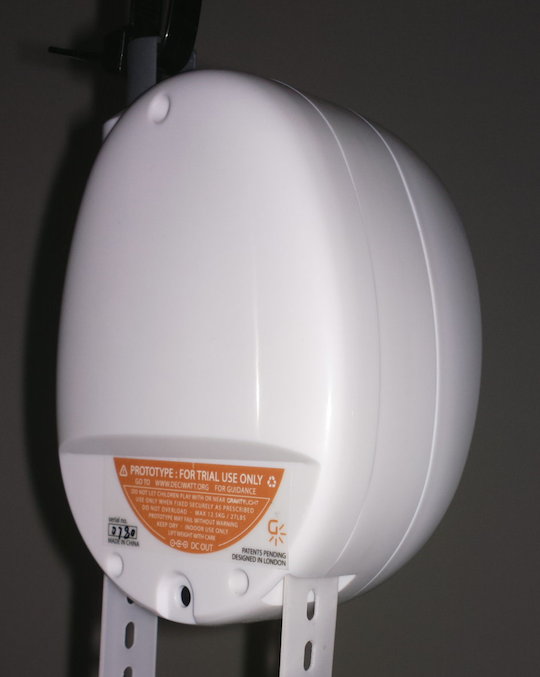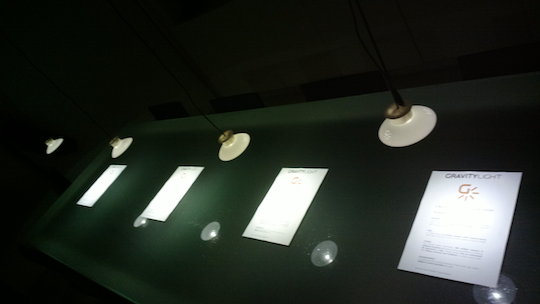 Two daisychained GravityLights powering a string of LEDs
At this stage it's all about refinement and feedback. If all goes well then real production runs will follow. The state of LED tech is constantly improving, with advances in surface mount technology, and is increasing in efficiency.
For more on the GravityLight, try the website at http://deciwatt.org. ®
* Kerosene/paraffin-related injuries including burns and paediatric poisonings run into the thousands over the course of a year in Kenya alone. In rural areas in Africa and Asia, where some parts are completely cut off from the electricity grid and whose inhabitants are poor, kerosene-triggered shack fires that kill hundreds at a time are very common, especially during the dry season.