Asus has bowed to consumer pressure and agreed to swap Eee PC 900 buyers' old, 4400mAh batteries for a new 5800mAh model - and for a payment of £11.75.
In a statement issued late last week, Asus said the battery swap programme would commence on 10 June.
It also said it had posted a Bios update that would eke out the 900's battery life by a further 30 minutes on average.
In our tests, the 4400mAh battery in the 900 delivered only slightly less runtime than the 5200mAh battery in the original Eee PC, but we were still surprised that the 900 came with a less capacious power pack.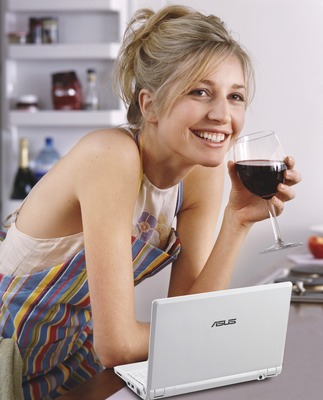 Asus Eee PC and friend: bigger battery? I'll drink to that
Two weeks ago, Asus finally responded to Register Hardware's request that it address complaints from buyers that 900s shipped to the UK had a lower battery capacity than versions of the machine sold in other territories, including the US.
At the time, it suggested the two-year warranty that comes with the product - compared to a UK-standard warranty period of one year - was compensation enough for the lower battery capacity.
The new Bios update should mean that the 900 now delivers a longer runtime than an Eee PC 701 with a bigger battery. However, it's not yet clear what - if any - performance trade-off this has required.
Precise details of how Eee 900 owners can get their replacement battery will be published shortly, Asus promised.
Related Sub-notebook Reviews
Vye mini-v S37B
Asus Eee PC 900
Apple MacBook Air
Toshiba Portégé R500
Maxdata Belinea s.book 1
Asus Eee PC 701