This article is more than 1 year old
DARPA's Heliplane retrocopter project in trouble
Fails to slip surly bonds of credit market
Efforts by Pentagon tech chiefs to revive a long-neglected rotary wing aircraft type appear to have stalled, as the main contractor announced financial problems and sweeping layoffs.
Groen Brothers Aviation (GBA), the company undertaking the "Heliplane" programme, revealed the extent of its difficulties in a statement at the weekend.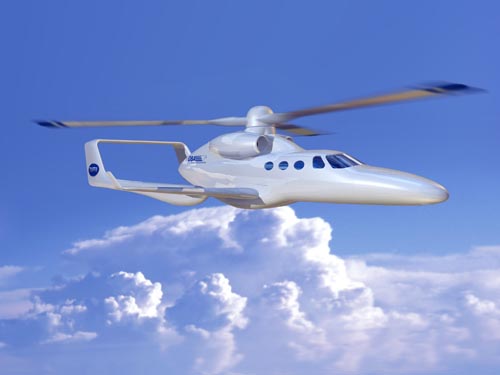 Possibly not getting off the ground after all.
GBA has effected a reduction in force that reduces its employee work force by two-thirds, and is reducing other expenditures as well. In the mean time, the Company is negotiating with investors for additional funding that if successful, will allow it to continue its technology development while it negotiates new contracts for its technology. Even though management remains optimistic, there is no guarantee that the negotiations for essential new funding will be successful.
Blaming delays to the Heliplane programme, the bankruptcy of its airframe partner and the worldwide credit crunch, the Utah firm said it hoped to make lucrative overseas partnerships to sell its commercial gyroplane designs. For the past two years GBA has focused on the military Heliplane project, but this now appears to have been effectively halted.
GBA's Heliplane efforts have been funded by DARPA, the US war-boffinry bureau which aims to boost the global dominance of the American military machine by rendering much of it obsolete. Under Heliplane, DARPA sought to revive the idea of "gyrodyne" aircraft along the lines of the ill-fated Fairey Rotodyne, cancelled in 1962. An aircraft of this sort can take off and land vertically, using helicopter rotors spun by jets at the tips of the blades. In the air, the tip jets cut out and the plane is driven by ordinary jets or props with the rotors whirling unpowered. Stub wings take on more of the load as speed increases.
Only a couple of months ago, DARPA director Tony Tether said:
The Heliplane program will help us quickly reach areas that don't have runways by developing a revolutionary air vehicle that can take-off, land, and hover vertically like a helicopter and cruise with the speed and efficiency of a fixed-wing aircraft. Heliplane offers a two- to three-fold improvement in forward flight characteristics over conventional helicopters.
Heliplane was supposed to produce an aircraft which could fly at 400 mph and travel 1000 miles without refuelling, easily beating ordinary helicopters and even the new Osprey tiltrotor. But Groen Bros had trouble moving the DARPA programme beyond Phase 1, in particular due to the noise produced by the tip jets - a problem which had also been the bane of the original Fairey Rotodyne.
Now it appears that the project may have stalled altogether, with GBA saying that it hopes to sell off its kit-form autogyro business and that "if this sale is accomplished, it could provide GBA with the funding necessary to allow the Company to resume its participation in the DARPA Heliplane project if and when it restarts ..."
Naturally this seems like a depressing development to us here on the Reg flying-car desk.®