This article is more than 1 year old
Small, Cheap Computer sales to soar as Intel boosts Atom supply
End in sight for battery shortage too, vendors cheer
Computex Asus' President, Jerry Shen, has forecast sales of Small, Cheap Computers™ will top 10m units this year, presumably having been encouraged by Intel bigwig Sean Maloney's promise of "very, very high volumes" of Atom CPUs by September.
What a week for this emerging market segment it's been. On Monday, Shen was reported to have indicated a shortage of Intel's Atom N270 and 230 processor, aimed at small laptops and desktops, respectively.
Thanks to Asus' release of the Celeron M-based Eee PC 900, Shen reckons Asus is less susceptible to any Atom famine than its rivals. Companies, like HP, that are using VIA's C7-M processor should be safe too, but it could leave Dell, Acer, MSI, Gigabyte and others only able to ramp up volumes slowly.
Shen's eye, however, is looking further out, particularly the coming Christmas sales season. If Intel can sort out Atom production by October, everything will be fine, Shen suggested.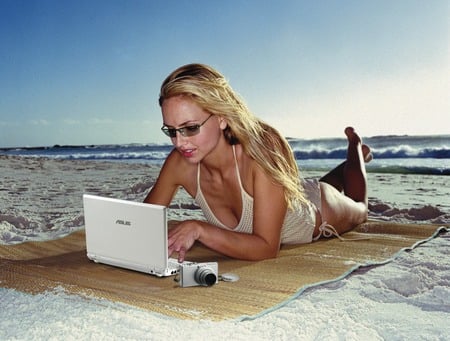 Asus Eee PC and friend: swelling demand
The next day, Asus announced its Atom-based Eee PC 901 and 1000; Gigabyte took the wraps off its M912; MSI formally launched the Wind, in both sub-notebook and desktop forms; and Acer unveiled its £199 Aspire One.
Intel, SanDisk, TDK, Samsung and others separately announced solid-state drive components aimed at such machines.
Separately, VIA announced a revamp of its NanoBook SCC reference design, now made more Eee-like and restyled the OpenBook.
Enter Maloney, speaking at the Computex show in Taipei, where he was interviewed by IDG. Speaking to the newswire on Tuesday, he said: "By September, there are going to be very, very high volumes."
Problem sorted, hopefully, and today Shen was reported to have made that 10m sales forecast, which is predicated on sales of 7m SCCs fitted with Atom processors. The rest are split between Intel's Celeron M and VIA's C7-M, with the former fading as Atom volumes ramp up, we'd suggest.
Shen's confident of Asus' ability to cope: he claimed Intel has guaranteed it will get a given quantity of Atoms for the Eee PC 901 and 1000, and, as we say, there's the Eee PC 900 to fall back on.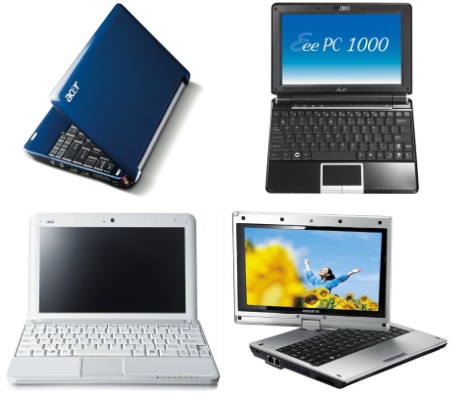 Computex SCCs: (clockwise from top left) Acer Aspire One, Asus Eee PC 1000, Gigabyte M912, MSI Wind
One other component hindering SCC demand is battery availability, which has hit Asus and others already. It's one reason, we suspect, why Asus shipped UK and European Eee PC 900s with a 4400mAh battery, while a 5800mAH power pack went to other territories. That's just our guess - Asus hasn't confirmed or denied it.
Shen said the battery dearth will ease by July, which is good timing given than the first Atom-based SCCs, such as Acer's Aspire One, aren't expected to ship until late June or early July.
Related Sub-notebook Reviews
Vye mini-v S37B
Asus Eee PC 900
Apple MacBook Air
Toshiba Portégé R500
Maxdata Belinea s.book 1
Asus Eee PC 701