Sony says yes to in-game PS3 adverts
Groan
---
The virtual world used to be one of the few places where we weren't continually blasted with adverts, but no longer. Sony has announced plans to introduce "dynamic" in-game advertising on the PS3.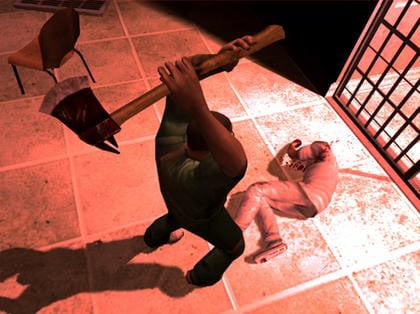 Come to Al's Axes, for all your Axe needs! Chop-chop!
Very soon you could be firing off rounds at aliens from far away worlds, when an advert for "Bob's Gun Store, Route 409" pops up. Alternatively, you could be burning virtual rubber and drive past signs for everything from beer to breadsticks, pizzas to petrol - with the latest gas price, presumably.
Any company that wants to put their advert within a game will have to speak with Sony's…ahem… "in-game advertisement distribution partners", the first of which is IGA Worldwide. IGA's targeting the ads, unsurprisingly, at 16- to 35-year-olds.
In-game advertising is expected to be worth around $971m (£498m/€630m) by 2011, according to market watcher the Yankee Group, Sony chirped. Good for Sony - but not for gamers, we'd suggest...