Asus' Atom-powered Eee PC 901 will go on sale across the UK on 1 July for an Eee PC 900-beating £319, Register Hardware has learned.
The 900, which went on sale back in April, was priced at £329. The new model not only sports a more advanced processor, but also includes Bluetooth, 802.11n Wi-Fi, a two pick-up microphone array and a six-cell, 6600mAh battery.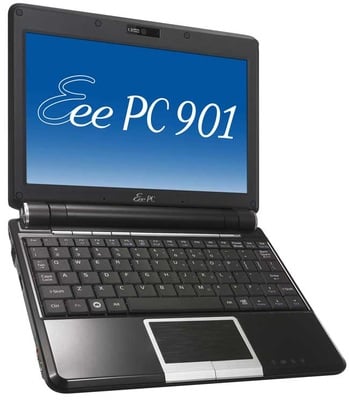 Asus' Eee PC 901: more features than the 900 - and cheaper too
The 900 had no Bluetooth, was limited to 802.11g and, infamously, shipped here with a 4400mAh battery - a lower capacity than the one that came with the original Eee PC.
The 901 retains its predecessor's 9in, 1024 x 600 display, its 1.3-megapixel webcam and array of three USB 2.0 ports, Ethernet, VGA, SDHC card reader and 3.5mm audio socketry.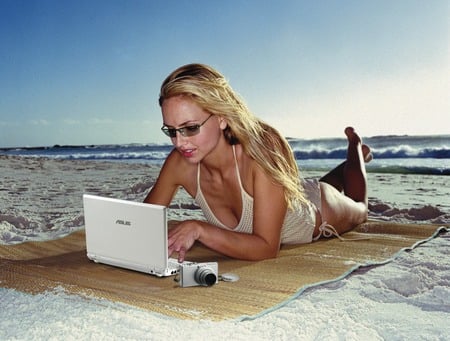 Asus Eee PC and friend: still around despite more curvaceous successor
The 901 won't replace the 900 immediately, but it's clear that the latter's lifespan is limited. However, Asus indicated the the 7in Eee PC 701 - aka the 4G - will remain on sale.
Asus promised that the 901 will arrive in significant numbers to ensure ready availability from day one.
In addition to being the first Eee PC to contain Intel's 'Diamondville' Atom N270 processor, the 901 sports a redesigned casing and is the first of the Small, Cheap Computer series to be where the Eee branding outweighs the Asus name - which gets a brief mention on the back of the box, since you ask.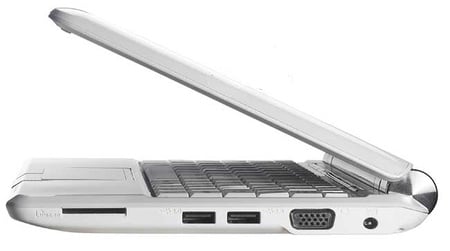 More curvy than its predecessors
The 901 will be available in a choice of shiny white or glossy black.
Look out for Register Hardware's Eee PC 901 Linux Edition review next week.
Related Reviews
Asus Eee PC 900 Linux Edition
Asus Eee PC 4G