Small form-factor PC specialist Shuttle is cashing in on the imminent arrival of the next episode in horror game saga Alone in the Dark by punting a one-off - literally - machine kitted out in AITD imagery.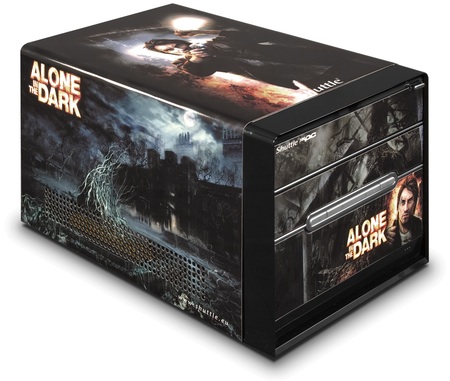 Shuttle's Alone in the Dark SFF PC: gimme the prize
Describing the SFF PC as "unique", Shuttle said it's making only one of these boxes, and if you want to be the one to own it you have to enter the company's Alone in the Dark competition, which kicks off today.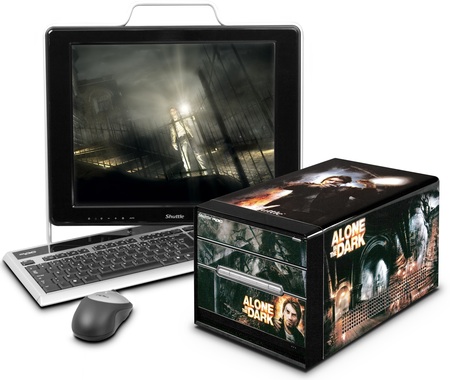 Unique, apparently
Enter before the 7 July closing date, and your name goes into a draw. The winner gets the box and a copy of the game.
The machine packs an Intel Core 2 Duo of unknown specification and what Shuttle promised would be "piles of memory and a super quick graphics card". The unit's based on the company's XPC SG31G5 barebones, which uses Intel's integrated G31 chipset.
To enter the draw, visit Shuttle's website.
Sponsored: Ransomware has gone nuclear