This article is more than 1 year old
Crazy coders enable full-screen Crysis play on Eee PC
Wirelessly, too
Think Asus' elfin Eee PC isn't up to a quick Crysis or Quake 4 session? Its meagre Intel integrated graphic chip could never deliver anything but sub-zero frame rates? Think again - it can.
So claims website StreamMyGame, which uses web technology to deliver PC-hosted gameplay of these very high-end PC-oriented titles onto rather less well-endowed terminals... like the Eee PC and all the other Small, Cheap Computers out there.
StreamMyGame today said its app was now ready to run full-screen on both Linux- and Windows-based versions of the Eee, new and old.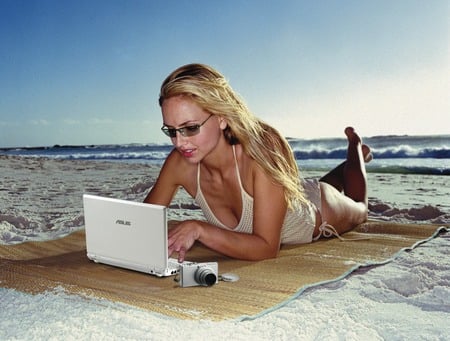 Asus Eee PC and friend: beach BioShock, anyone?
There's a catch, of course: you need to own a kick-ass system capable of running the game - the Eee simply operates as a remote wireless - yet lag-free - display and input device. If you're at home, you'd surely want to use the full-size screen and keyboard of your main machine, but if it performs as promised, StreamMyGame's tech at least lets you continue your campaign even when you're out and about.
Or at school, for instance, if you get given a shiny new RM miniBook next term.
You can find a full list of compatible handhelds at the StreamMyGame website here.
Related Reviews
Asus Eee PC 901 Linux Edition
Asus Eee PC 900 Linux Edition
Asus Eee PC 701/4G