Summit One of the main community-driven projects that prompted Red Hat to open source its Satellite code today was the Linux boot server, Cobbler.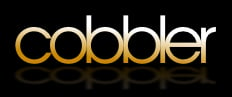 Cobbler is a nifty piece of code that assembles all the usual setup bits needed for a large network installation like TFTP, DNS, PXE, installation trees etc. and automates the process. It can even generate DHCP configurations to assign specific IPs to MAC addresses.
The tool can be configured for PXE (preboot execution environment), reinstallations, and virtualized installs using Xen or KVM. However, the operating systems supported are limited to Red Hat Enterprise Linux (RHEL), Fedora, and CentOS.
"Community ideas helped make it what it is," said Red Hat's Michael DeHaan, author of Cobbler. "It started off small and has grown in a lot of interesting ways. Now we're talking about large scale data center management."
Cobbler uses a command line to do its work, but there's also a web-based application for those who prefer the comfort of a GUI. The web-app, however, doesn't yet have all the functions that can be done through command line. It's at about 90 per cent, according to DeHaan.
Users can set up custom installations hands free using a Kickstart template system based on Cheetah.
Cobbler also comes with a helper tool called koan, which locates the differences between virtualized and non-virtualized systems.
"I could install a virtual system based on the same profile of a physical system, and track it all in one place," said DeHaan.
Cobbler's future roadmap includes wider OS/distribution support.
"There's some more stuff we can do for other distributions. There's that OS from Redmond, right — it's an unfortunate reality that it exists, but we can help people deploy it, up until the point they wipe it completely off the face of the Earth."
Future releases will also include improvements to the web-app. DeHaan invites anyone with good ideas for Cobbler to join the community and pitch them.
That group may expand with the launch of Spacewalk. DeHaan expects Cobbler to be a part of the enterprise Satellite service by Q1 of 2009.
Cobbler's community site, with the software and a project Wiki, is available here. ®