MSI Wind Windows XP Edition sub-notebook
Size, it seems, is everything
One of the major benefits of the larger chassis is a much better keyboard. The keys are bigger than those on all but the HP MiniNote, and even those with the stubbiest of fingers or disjointed of typing actions should get along fine. We found the board rigid and free from flex, and the firmly attached keys were responsive and featured a decent travel.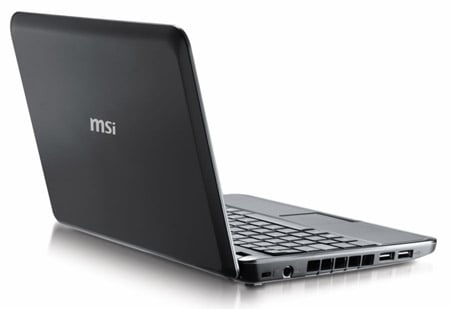 Available in white and black
The touchpad isn't the largest we've seen, but it's accurate, responsive and more than adequate for the job. Unlike the HP and the Acer, the touchpad buttons are placed in a more traditional location below the touchpad, which we found more comfortable to use.
Available in a range of colours, it will initially go on sale in either white or black. The chassis is slightly larger than that of its rivals. It measures 259 x 178 x 36mm - rising to 46mm if you add the six-cell battery - and weighs 1.3kg weight, so it's by far the heaviest SCC we've seen. The glossy design is tidy and cohesive – more so than the slightly fussy Eee PC 901 – and looks surprisingly expensive, putting other MSI models to shame.
The Wind's screen is attached by two slender hinges, which proved robust. The back of the screen is much thicker than the LED panels sported by more expensive ultra portables, like the Toshiba Portégé R500, but also offers a lot more resistance to pressure. As such, you'll be able to throw MSI in your bag without worrying too much about it.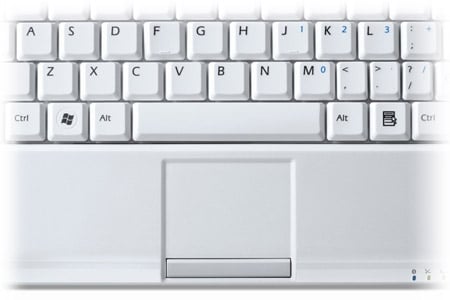 The touchpad isn't the largest we've seen, but it's accurate and responsive
Under use, warm air is expelled from an array of big air vents on the left side of the chassis, with cooling vents on the bottom. With the bottom of the chassis partially covered when used on our knees, the MSI stayed cool at all times, even after long and intense periods of use.