The days when Michael Knight tore across the US in KITT are long gone, but Mio is keeping the memory alive with a Knight Rider inspired satnav.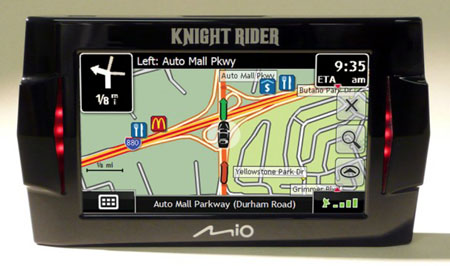 Mio's Knight Rider satnav uses the car's original 'voice'. Images courtesy of Auto Blog
According to a report by car news website Autoblog.com, Mio has designed a Knight Industries Two Thousand-themed GPS unit that, of course, speaks all navigation instructions using the voice of William Daniels – the voice behind KITT. Perhaps that means every user will have to be called Michael by default though?
The satnav's body is piano black to echo the colour of the show's 1982 Pontiac Trans Am. The unit also features dual Anamorphic Equalizers, aka the red search bar integrated into KITT's front.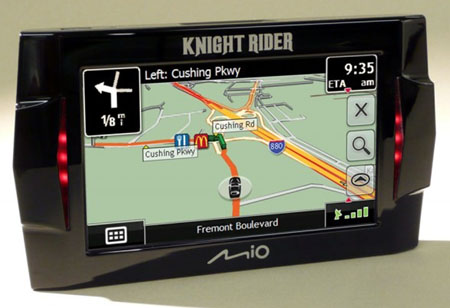 Dual Anamorphic Equalizers are the icing on the cake
Although, Mio's model's unlikely to sport all the same features that KITT's single Anamorphic Equalizer offered, such as the ability to 'see' in both x-ray and infrared wavelengths.
Register Hardware doesn't know if the satnav will play the show's theme tune each time you turn it on though.
It's not yet known when the Knight Rider themed satnav will be available, but it's thought the unit will cost around $270 (£135/€160).