The Phone House, the French version of Carphone Warehouse, is touting a Small, Cheap Computer for just €99 ($156/£78), the Airis Kira 740 - a mobile computer par excellence, the company claims.
The Kira has an Eee-size 7in display but one set to 1024 x 768. It's based on VIA's C7-M processor, clocked at 1GHz, and packs in 1GB of memory and a 40GB hard drive. There's a SDHC slot, webcam and 802.11g Wi-Fi.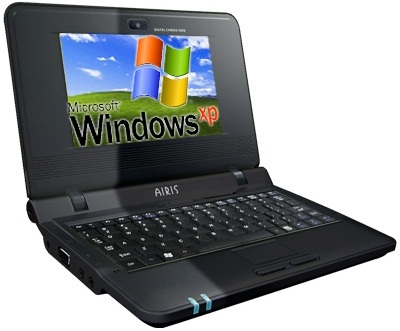 Airis' Kire 740: available en France
It has the usual VGA, 3.5mm audio, Ethernet and USB ports (two in this case).
The Phone House's version comes with Windows XP and a battery sufficient for four-and-a-half hours' runtime, the supplier said. The whole lot weighs just over a kilo.
Buy it on its own and it'll cost €349 ($549/£276), but agree to take out one of a range of Orange airtime packages priced between €32 ($50/£25) and €62 ($98/£49) a month and you can have the 740 for the headline price - and get a 3G USB modem thrown in.
Airis, if you're wondering, is a Spanish hardware supplier. It sells the machine as the Kira 100 and 350: the former with 2GB of solid-state storage, the latter with the 40GB HDD. The two are priced at €299 ($470/£237) and €349 ($549/£276), respectively.
Related Reviews
MSI Wind Windows XP Edition
Vye mini-v S37B
Asus Eee PC 901 Linux Edition
Asus Eee PC 900 Linux Edition
Asus Eee PC 4G


Sponsored: Webcast: Discover and secure all of your attack surface