This article is more than 1 year old
HD TV in the UK
Time to buy a 1080p telly at last?
The satellite system gives Freesat better geographical coverage — around 98 per cent of UK homes should be able to receive it, whereas Freeview reception is still quite poor in many parts of the country. It also allows Freesat to broadcast more channels than Freeview — including, most importantly — more HD channels. Freeview is expected to start broadcasting HD programmes sometime next year, but will probably be limited to just two or three channels. At the moment, Freesat is only broadcasting two HD channels, but it has the capacity to add many more in the future, and you won't have to pay any extra for them.

Humax's Foxsat HD: Freesat set-top
It's not completely free of course — you'll need to pay a one-off fee to buy the set-top box and satellite dish that you need to receive the service. You'll need to cough up for a TV licence (and, obviously, an HD TV) too. However, once that's done there's no monthly subscription fee or any other charge for watching any of the Freesat channels.
There are actually two types of Freesat set-top boxes currently available. For about £50 you can get an standard-definition Freesat receiver. However, to receive HD channels you'll need to buy the more expensive Freesat HD box, which will push the total cost to around £150. Then there's around £100 worth of dish installation on top of that if you don't already own one. There are several manufacturers that make Freesat boxes, so the price will vary from model to model. See www.freesat.co.uk for the official list of Freesat-compatible boxes, or ring the Freesat Helpline on 0845 313 0049.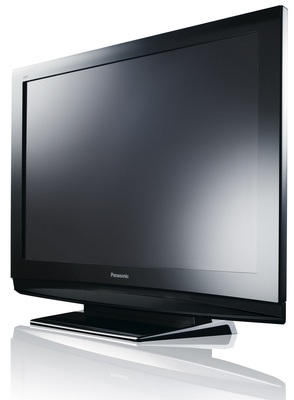 Panasonic's Freesat IDTV: HD ready
One thing that's worth mentioning is that most of the Freesat HD boxes that are currently on sale are just receivers — they let you watch Freesat channels, but they don't have any DVR features that will allow you to record Freesat channels. You might be able to hook your Freesat box to an existing VCR or DVR, but we expect that proper Freesat DVRs should start to appear in the shops later this year — just in time for Christmas.