This article is more than 1 year old
HD TV in the UK
Time to buy a 1080p telly at last?
Sky HD certainly outguns Freesat in terms of the number of channels and the range of HD programming that's on offer. And, since Sky announced its recent price cuts, the hardware that you need to buy now costs about the same as that for Freesat. From 1 July, Sky is cutting the price of its Sky+ HD set-top box to £150, down from a thumping £300, along with an installation fee of £30 for new customers or £60 for existing Sky subscribers — which doesn't strike us as a particularly good way of rewarding loyal customers.

Sky's Sky+ HD: more HD content than its rivals offer
And, of course, you also have to pay quite a large monthly subscription fee for the HD service. In addition to your existing Sky subscription, you also need to pay an extra £10 per month in order to get the HD versions of those channels. This means, for instance, that you'll need to subscribe to the Sky Sports channels and then pay an extra £10 per month on top of the standard subscription fee in order to receive the single Sky Sports HD channel. Sky subscriptions start at about £21 per month for a basic set of channels, but if you want the movie or sports channels you'll have to pay £38–45 per month, depending on the package you choose. Add on another £10 a month for the HD subscription and you're looking at £48–55 per month to watch HD television. That might seem expensive, but if you're already paying for the sports and movie channels then another £10 per month may not seem too much to upgrade to the HD service.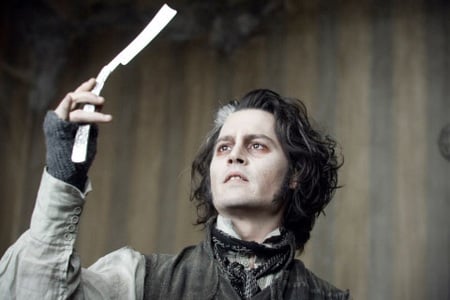 Blood'n'guts in hi-def: Sky offers HD new releases
Best of the Rest
Before we move on, there's one other Sky option that we need to mention. Sky has its own version of Freesat, which it calls "Freesat from Sky". This is very similar to the BBC/ITV Freesat service, as it provides you with a wide range of free channels for a one-off fee of £150 for the set-top box and satellite dish. However, Freesat From Sky doesn't offer any HD channels, and it's really just intended to tempt people away from the BBC/ITV Freesat so that they can try and flog you some of Sky's more expensive subscription services.