Canon EOS 450D digital SLR
Truth be told, we hoped for more
Review The EOS 450D is more like a step-up than a follow-on to the EOS 400D entry-level digital SLR we recently looked at. The question is, what does the extra 50 in the model number mean in terms of improvement?
Well, quite a few things, both from a cosmetic and from a performance point of view. That said, this is no massive leap forward in terms of technological advances, but there are some nice new enhancements. The EOS 450D uses a 22.2 x 14.8mm CMOS image sensor with 12.2 megapixels - the 400D has 10.1 megapixels - and it also uses a DIGIC III image processor to the 400's DIGIC II.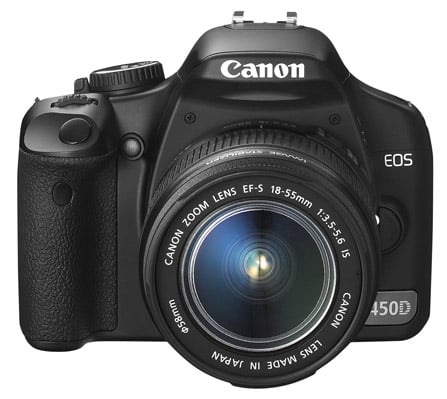 Canon's EOS 450D: not a massive technological advance
The LCD screen size has also been increased from 2.5 to 3in, although both versions have 230,000 pixels. Not that you notice the lower resolution on the new screen, but you do notice how much clearer and easier it is to see all the relevant camera data – the new screen is 50 per cent brighter.
Then there are some nice little touches, like putting the ISO button close to the control dial and shutter button for even easier operation. The viewfinder also provides extra information, including the ISO speed, which means you spend even less time checking the LCD screen during a shoot.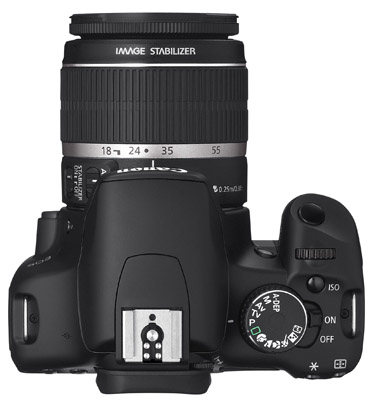 Appealing to wider target audience
Canon has also opted to use SD/SDHC memory cards in place of the Compact Flash used by the EOS 400D and most other DSLRs. To the purist, this might seem like a retrograde step, but in fact, the SD/SDHC card format offers very high capacities these days (up to 32GB) and fast writing speeds.