Canon EOS 450D digital SLR
Truth be told, we hoped for more
---
A continuous shooting mode gives a maximum speed of three frames per second, and the buffer can store up to 53 JPEG images at the highest resolution or six RAW images. If you shoot RAW and JPEGs simultaneously, this goes down to four. RAW files can be recorded with SRGB or Adobe RGB colour space, and Canon provides RAW processing software.
As with the EOS 400D, there are two main operating modes. The basic zone is for point-and-shoot photography and includes landscape, macro, sport and portrait modes. The creative zone gives you more control and its offerings include program AE, manual, aperture priority and shutter priority. The EOS 450 also offers a lens image stabilisation system.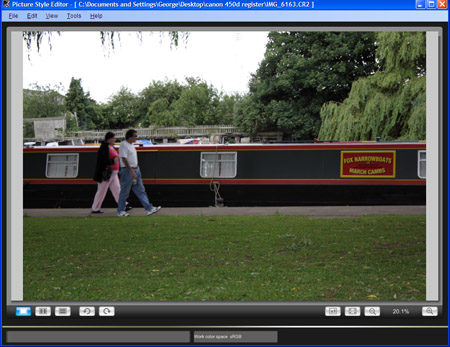 Canon provides RAW processing software, which you can use to tweak the image
In terms of handling, the EOS 450D feels good to hold, with a solid, well-balanced body. Almost everything is easy to hand and unlike some cameras, there's none of that scrabbling around for the right button or setting. The viewfinder and LCD screen provide oodles of information so you're always aware of what settings you're on.
The tabbed menu is well designed and puts all relevant information onto a single screen – there's no need to scroll through screens. Switch-on is super-fast and shutter lag is minimal so you would be very unlucky to miss a shot with this camera.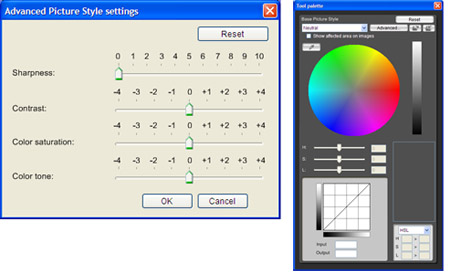 The software also allows you to adjust the sharpness, contrast, saturation and colour tone
The EOS 450 also has a Live View shooting mode, which gives you a real-time view of the scene you're shooting on the camera's LCD screen – the viewfinder is disabled in this mode.