This contorted definition does more than leave Gates looking out of touch. It has left Microsoft with an uneasy internal truce on the subject of open source. A range of lower ranking engineers and execs in the server and tools division are working slowly to convince and cajole senior management of the virtues of open source. They must fight against the vested interests of the closed-source Office and Windows businesses, who want to keep things shut and charge for licensing of software.
It's a fragile and painfully public debate that's left a house divided and could have been avoided if Gates, with his supposed vision and clout, had identified the trends in open source and staked out a credible stance for Microsoft early on. Microsoft is hiring open source engineers on one hand while letting Ballmer rattle the saber of intellectual property rights on the other. Community developers outside watch the spectacle, not taking Microsoft seriously when it talks of working with open source. Lower ranking execs now admit Microsoft is 10-years behind on open source.
Gates was also out of touch on the latest chapter of the internet, software as a service. In this respect, Gates has more in common with executives at Oracle and SAP who are responding and trying to protect their core licensing businesses against the threat posed by online services. He has little in common with the true believers, such as Salesforce.com's chief executive Marc Benioff who are challenging the established order and the facts as we know them.
When it came to software delivered as a service, Microsoft - like Oracle and SAP - initially ignored it. Finally, Gates - with his chief software architect heir Ray Ozzie - concocted a hybrid alternative. Something that combines service in the cloud with processing on the PC, outside the browser - markets where Microsoft is strong. That vision? Software plus service, a mantra only Microsoft is chanting.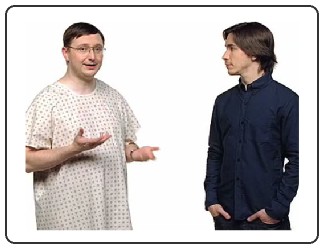 A generation lost to Mac
Open source and online services are real problems for Microsoft. In the 1990s Microsoft built a massive army of developers and partners around exciting new products that revolutionized computing. Windows did away with niche operating systems and Office set a standard on personal productivity, creating mass markets that individuals could buy in to and build for.
Years later, Microsoft is not generating that level of excitement anymore. Today's generation of developers is excited about Google, Amazon and Facebook. Not just as online destinations, but also in terms of the raw code resources and support they are getting. That's where Microsoft won in the 1990s - giving away for free or a low cost the tools and resources that helped developers build applications for Windows and Office. Now Google, Amazon and Facebook are doing the same.
John Lam, hired by Microsoft to lead its work on a version of Ruby for .NET, put it succinctly when he told a recent Silicon Valley scripting conference that Microsoft has lost a generation of developers.
They have not just gone online. Thanks to debacles like Windows Vista they have also gone over to the Mac as a development platform under an invigorated Apple. The foot dragging and self-serving politics that delivered a vendor-friendly but inflexible WS- architecture has seen developers adopt alternatives like Representational State Transfer (REST).
Save the eulogies
History will record Gates as a visionary. Gates was a bits and bytes man, a productized thinker whose zealous focus on code combined with his belief in empowering people through PCs based on commodity components gave us things like a good productivity suite and low-cost database at a time when the competition either sucked or was too expensive for the ordinary consumer user or business. He saw the potential for the PC when computing dinosaurs like DEC and IBM were out of step or thought software too small to care about.
Gates' vision, though, became constrained and defined by Microsoft's early success on the server and client. When it came to "non-traditional" platforms and anything other than Windows, Gates has been flummoxed. His ability to see clearly or sense a genuine shift in the winds of computing, akin to the shift that happened with the PC in the 1970s, has been compromised.
Gates ended as a man fitting his ideas to the realities of the business he'd created - a $50bn business. This you expect from a businessman. Unlike Berners-Lee, Gosling, or Bray who also changed our world with their ideas, Gates' vision became one of preserving and extending the one company and the one technology stack that he made and that defined him: Microsoft and Windows. ®