Pioneer has launched a three-strong line of Kuro LCD TVs, which it claims deliver a picture that closely matches the "visual experience" a plasma telly can produce.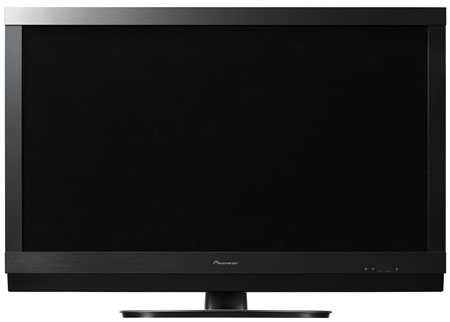 Pioneer's Kuro: now LCD too
Until now, the Kuro range has been exclusively plasma-based and sold mainly on the claim that Kuro – which is Japanese for 'black' – screens provide "industry-leading" black levels. Of course, Pioneer claims the same of the new Kuro LCD range, but the firm's obviously hoping to snap up a piece of the already crowded LCD market by expanding the Kuro brand into this more popular market.
Pioneer's Kuro LCD range comprises 32in, 37in and 46in screens, with all three models sporting 1080p resolution and a 100Hz refresh rate. Three HDMI ports accompany each model, which should provide enough connections for your Blu-ray Disc player and whatever other HD gadgets you've already splashed out for.
Although slightly bland-looking, the TVs feature brushed aluminium cases and black swivel stands with 15° of horizontal rotational movement, helping you to make the most of the 176° viewing angle available on each screen.
Pioneer hasn't released any prices yet, but has said that the 32in and 37in models will be available in August. The 46in screen won't come onto the market until sometime later this year.
Sponsored: Webcast: Simplify data protection on AWS