Blank DVDs are a cheaper storage option than Blu-ray, but the HD format has greater capacity. However, Japanese storage scientists claim to have invented a method for storing up to 42GB onto a single DVD.
Researchers from the Institute of Multidisciplinary Research for Advanced Materials, based in Japan's Tohoku University, have – according to Google's translation of a document released by the university department – discovered a way to multiply the amount of data stored on a DVD. The group also claims to be able to replicate the method for CDs.
Essentially, the team states that by changing the shape of the data-storage pits from having a flat bottom to one that's a V shape, each pit will be able to hold more data. Changing the horizontal orientation of the tip of the valley, alters the way light is reflected by the pit. As a result, pits no longer represent binary 1s and 0s, but a range of values, effectively allowing each to record a byte rather than a bit.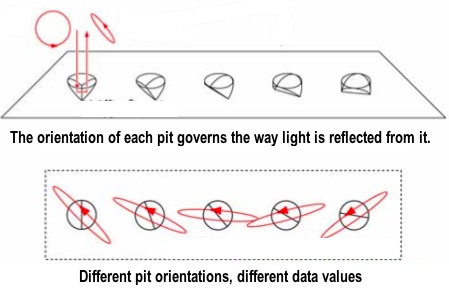 The upshot: individual discs could hold up to 42GB of data.
But before you go running off to the stationery store, it's worth noting that the technology is essentially useless. That's because current DVD machines aren't designed to write or read disc data in such a way, so you'll need new hardware. And if you're buying new kit, why not get a Blu-ray drive and be done with it?
Dual-layer Blu-ray Discs, although expensive, can already hold 50GB of data. And one retailer's already punting a Blu-ray disc that it's claimed will retain 25GB of data for up to 200 years.
So, whilst the Tohoku University researchers' idea may hold some merit, it's probably a case of too little, too late. Unless they adapt it for blue-laser discs, of course...