This article is more than 1 year old
Asus readies iMac attack with all-in-one Eee
Hello, Steve...
Asus' attempt to conquer the world with its Eee family continues with the appearance this week of an iMac-alike all-in-one desktop model.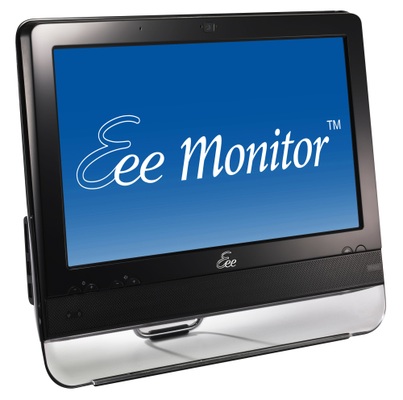 Asus' Eee Monitor: iMac styling
The original desktop Eee, the Eee Box, will be joined by the dully named Eee Monitor - as a variety of sites are dubbing the new machine - which is essentially an big screen with an Eee PC built into the back. Credit where it's due: the pics first appeared on French-language-site Blogeee.net.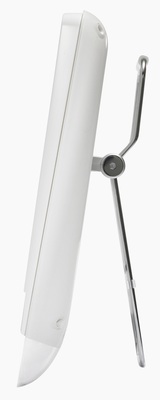 Not that the move should surprise anyone - Asus said it had such a desktop in the works back in January.
The screen bezel incorporates the customary webcam and a pair of speakers that sport the Denon hi-fi brand.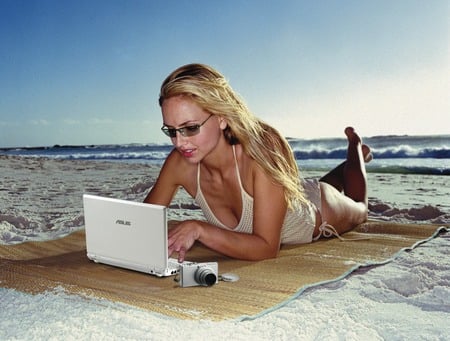 Asus Eee PC and friend: eyeing up Apple
It's not the first time Asus has 'borrowed' from Apple's design book: its Eee PC 900 was quick to support MacBook Air-style multi-touch gesture input.
Around the back are all the usual Eee ports - Ethernet, three USB 2.0 ports and 3.5mm audio sockets - joined by an internal modem ports, an extra USB 2.0 port and a 3.5mm video-out socket to replace the usual VGA port.
There also appears to be some extra USB portage and the memory card reader on the right-hand side of the machine.
OS? Windows XP, we'd say, but we wouldn't be surprised if Linux support came late.
There's no word on the internals - presumably the same 1.6GHz Atom CPU, 1GB DDR 2 memory and 80GB hard drive as the Eee Box - when this Steve Jobs worrier will hit shop shelves, or how much it'll cost when it does.