Wet Wet Wet sang that "love is all around", but Olympus thinks that photography should be too. That's because the firm claims to have developed the world's first camera able to snap full 360° images.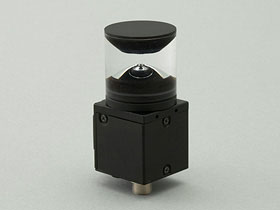 Olympus' lens can see all around
While the unique shooter has a horizontal snapping angle of 360°, it also has a vertical 'viewing angle' of 180°. The lens is defined as an "axisymmetric free curved lens" with a thickness of about 3cm. Until now, Olympus had only managed a top vertical angle of 45°.
The camera was developed by the Institute for the Future of Creativity over at Olympus in Japan. It's described by the firm as an omni-directional video capture lens equipped with CCD camera prototype development.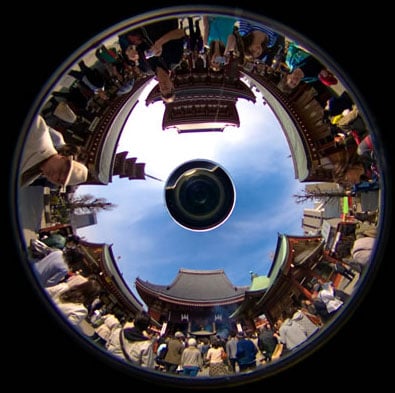 An image snapped by the lens
Judging by the images Olympus has already released of shots taken using the lens, Register Hardware is left wondering quite what the point of such a lens is – other than for surrealist photography to hang in the Tate Modern.
However, Olympus claims the lens could have uses in the security field, so Big Brother really will be watching you from every angle.
No plans to release the lens have been announced.
Click to see more images taken by Olympus' 360° camera