Welcome back, WiReD!
Photoshoppers, pick up your brushes...
---
Competition More than a decade after it crashed and burned so spectacularly, WiReD - the house magazine for the Children of the Corn - is returning to the UK.
Publisher Conde Nast, which acquired WiReD after the first UK version shut down, says it will launch next year and has hired an editor, David Rowan. He's already fully buzzword compliant, as his old trend watching column shows.
Now cynics might say that the sceptical British market will again reject this brave venture. Like goosestepping, they say, a DayGlo publication that's full of utopian drooling about technology, bogo-economics, and junk science just won't work here. But boo to them!
So we're celebrating WiReD's return with a competition. Get your Photoshops out and knock up a cover for us.
For reference and inspiration, all WiReD's covers can be browsed here. The iconic formula of a stupefying generalization illustrated with a boring-looking bloke pretending to be a mime artist never pales.
And for a bit more inspiration, here's one we made earlier: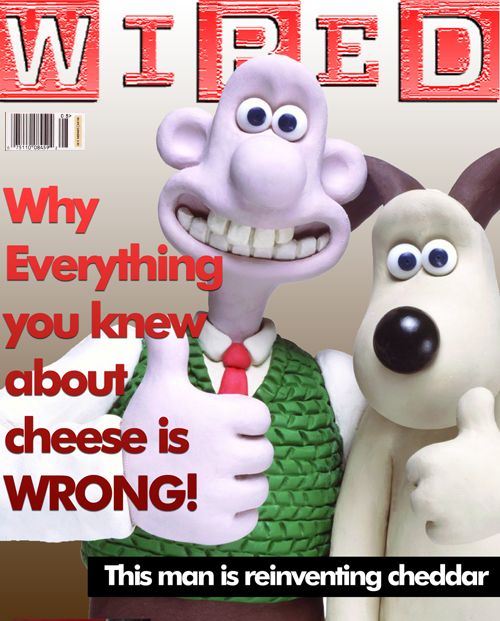 So ... get Photoshopping. The winners will receive the usual jumble of flashlights, T-shirts and Reg goodies. Special consideration will be given to covers featuring a) Captain Cyborg and b) cures for baldness.
Send 'em in here. ® ... This competition is now closed. Enjoy the gallery here.