Asus UK has formally announced the rumoured Eee PC 904, adding the version that runs Windows XP to its website. The gain: a bigger keyboard. The loss: it doesn't use an Intel Atom processor.
As expected, the Small, Cheap Computer - formally, the 904HD XP - is based around the large chassis of the 1000 series but sports the same 8.9in, 1024 x 600 display as the 900 and 901. Like all those other machines, it comes with 1GB of DDR 2 memory, but in place of solid-state storage it has an 80GB hard drive.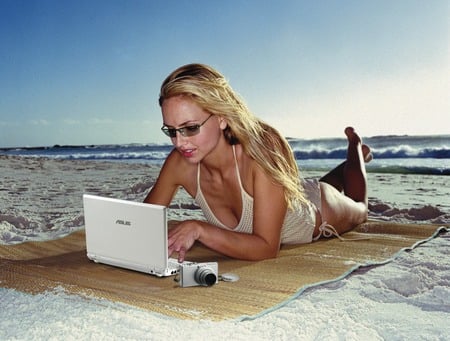 Asus Eee PC and friend: now with 'big comfort'
Its other specs match those of the 900: 900MHz Celeron M processor - we believe - 0.3-megapixel webcam, 10/100Mb/s Ethernet, 802.11b/g Wi-Fi, three USB 2.0 ports, VGA output and a SDHC/MMC memory card reader.
The unit weighs a whopping - for a machine of its class - 1.4kg, fractionally less than the 80GB HDD-equipped 1000H. Like that Eee, the 904 comes with a "comfort big keyboard".
Right now, there's no word on price, but we'd anticipate a tag in the £320-380 range, right between the 901 and the 1000H.
Related Reviews
Asus Eee PC 901
Asus Eee PC 901
MSI Wind
Getac E100 rugged UMPC