Eco-satnav software solves 'drive or walk' decisions
Calculates CO2 emissions or calories consumed
Torn between driving or walking to the gym? Well, now a mobile application's available that calculates how much CO2 using the car will produce, versus the number of calories you'll burn with an eco-friendly walk.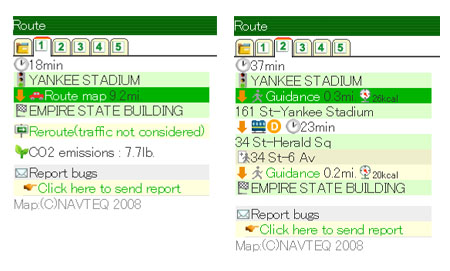 Navitime's application: plots both car routes (left) and walking routes
The latest version of Navitime, a so-called "pedestrian" GPS navigation application that runs on Windows Mobile 6 and PC-based web browsers, now features route-planning options for walking, driving and public transport.
Essentially, if you're worried that a car journey could harm the planet too much, or take you too long to get through the traffic, then the software will plot potentially faster and more eco-friendly routes for you, such as taking the train or Shank's Pony.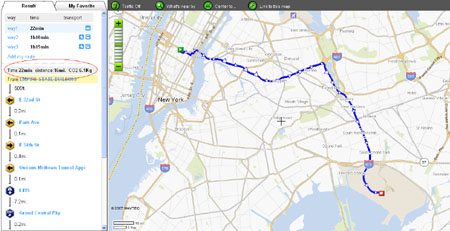 More detail on the PC
Navitime claims the software supports a "healthy and eco-friendly lifestyle". Pedestrians benefit from turn-by-turn voice guidance, just like their car-driving counterparts. The software still tells you how long it'll take to get to your location, whatever mode of transport you decide upon.
Navitime's latest GPS software can be downloaded online, with a free trial of the service available until the end of September. Unfortunately, the software currently only covers the US.