Microsoft pledges to fight Vista 'myths'
OS man's daughter sees truth in OS
---
Microsoft believes Apple is winning the battle on the desktop using "lies" and "myths" against Windows Vista, and has promised to fight back.
Evoking the spirit of his apple-cheeked little daughter, Microsoft's vice president for Windows consumer product marketing Brad Brooks promised partners that by telling the "truth" about Windows Vista, they can overcome lies of a "highly vocal minority".
"They say it's the i-way or the highway," Brooks told Microsoft's worldwide partner conference in Houston, Texas, on Tuesday, without actually naming Apple. "We think that's a sad message."
"There's a conversation in the market place right now and it's plain wrong," he claimed. "Windows is awesome... Windows Vista is a good product."
He closed: "As my daughter said, the 'truth will make us strong'."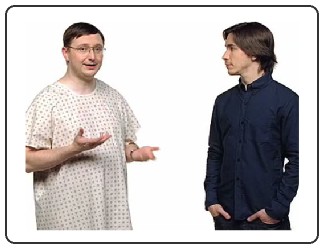 Not a laughing matter in Redmond
Brooks skirted over what the lies were. Apple has for two years, though, been running a popular series of TV ads skewering Windows Vista, and those commercials have clearly been rubbing up Microsoft the wrong way. Microsoft's own Windows Vista "wow" campaign vanished long, long ago.
And whether it's the power of the TV spot or Microsoft's own ineptitude in delivering a delayed operating system that was too bloated for most PCs already out there to handle and that lacked adequate third-party support, Apple's has grabbed 6.6 per cent of the desktop market in the US during Windows Vista's lifetime.