Leak reveals Xbox 360 Pro debut due
MS to adjust standalone HDD line too
---
Microsoft is to release a 60GB Xbox 360 this month, if an allegedly leaked email from the software giant is to be believed.
According to a report by Xboxfamily.com, an email was supposedly sent by Microsoft's Xbox division to retailers GameStop and Blockbuster. It informs them that the software giant plans to introduce an Xbox 360 Pro console, complete with a 60GB hard drive, this month.
As Register Hardware reported last month, it's already been claimed that Microsoft is planning to introduce a 60GB Xbox 360 at the E3 gaming conference, which kicks off next week, on 16 July.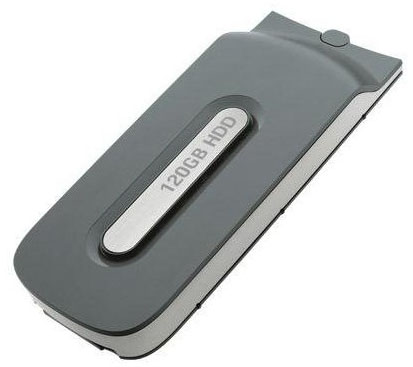 Microsoft said to reducing the 120GB HDD price by $30
The leaked email also states that Microsoft's research "suggests it is very important to have a 60GB standalone hard drive". The external HDD could ship as the "Xbox 360 60GB Live Starter Pack", but it won't make it onto shelves until October or early November.
Microsoft's given the pack a price of $100 (£51/€64), and the email states that it'll be bundled with a three-month membership to Xbox Live, a wired gaming headset and an Ethernet cable. The 20GB hard drive will be withdrawn from sale in September.
The email also says that Microsoft will reduce the 120GB external hard drive's price to $150 (£76/€96) from September, a cut of around $30 (£15/€19).