Here's a way to get an Asus Eee PC for less than 50p - though flying to Japan to pick it up will set you back rather more than that.
Japanese gadget retailer Kojima is offering the original Eee PC 4G - the one with the 7in screen and 4GB solid-state drive; you know, the one that was actually cheap - for just ¥100. It even comes with a USB 3G modem.
The catch: you have to agree to spend ¥2900-6880 ($27-64/£14-33/€17-41) a month for airtime.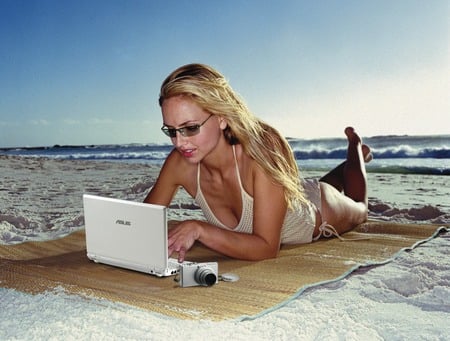 Eee PC and friend: turning Japanese
Still, it beats the 78 quid Carphone Warehouse's French operation is charging for a Small, Cheap Computer likewise bundled with a USB modem. And we reckon the Eee 4G has the better spec of the two machines: its 630MHz Celeron M actually packing a better punch than the Airis Kira 740's 1GHz C7-M.
And it gives us an opportunity to print that picture again...
Related Reviews
Asus Eee PC 4G
Asus Eee PC 901 Linux Edition
Asus Eee PC 900 Linux Edition
MSI Wind Windows XP Edition
Getac E100 rugged UMPC