This article is more than 1 year old
Pioneer Kuro PDP-LX5090 plasma HD TV
Premium price equals premium quality
Review How serious are you about your telly? If you find yourself in cocktail-party conversations saying, 'Oh, I don't really watch TV...' then either you're in denial, or you haven't seen the latest Pioneer Kuro.
You see, it's a 1080p "full HD" 50-incher, and there's no way someone can come into your living room and not remark on it. Of course, if you freely admit you're a home cinema nut, you could plump for the 60in model.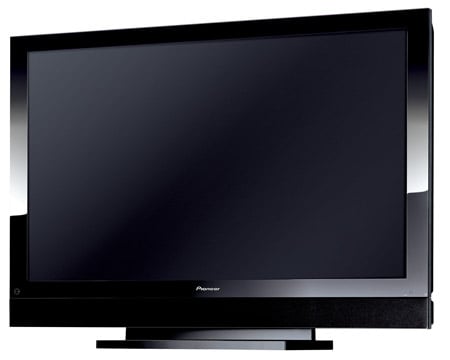 Pioneer's Kuro PDP-LX5090: ninth generation
Let's not go wild, though, and stick with the PDP-LX5090. If you know anything about Pioneer, you'll know that it's a brand that has a great reputation for making plasma TVs, squeezing every drop of contrast and image quality out of the format that many TV makers avoid.
Plasma, unlike LCD, is capable of high contrast and, specifically, really black blacks on screen because it's not dogged by the backlight needed to see images on LCD. In dark rooms, it offers bigger, brighter and sharper pictures than anything.
You may have heard about the demo the company did behind closed doors at the Consumer Electronics Show, back in January. In the dark, it showed three TVs in a row and proved that even plasma TVs spill some visible light when they're switched on. And then it became apparent that there were not three, but four switched-on TVs in the demo.
The fourth had a prototype screen so dark that you couldn't see anything until an image of a spinning gold ring appeared at the centre of the screen. The rest of the screen was pure pitch black. It was deeply impressive.