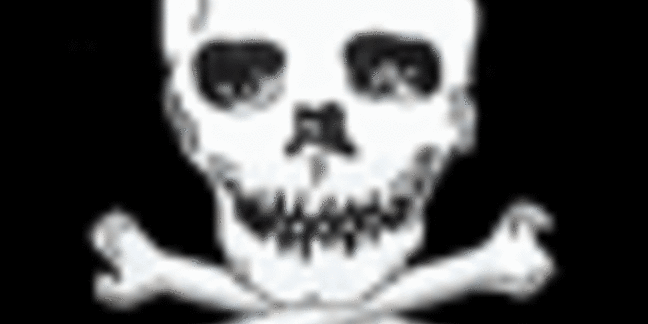 Microsoft has tagged schoolkids as the UK's worst culprits for illegally downloading files from the net.
The company, in its latest swoop on software piracy, today put out the results of a new study - dubbed Real Thing - which was based on a survey of just 270 children and 1,200 adults aged 16 and above.
It found that 54 per cent of children between the age of 11 and 16 use file-sharing websites, compared with only 15 per cent of adults.
Microsoft also claimed that 61 per cent of kids have knowingly bought illegal goods online or through open auction sites. More than 20 per cent see no difference between fakes and the, ahem, real thing.
One in four 11 to 16-year-olds said they would continue to buy counterfeit goods in the future, while almost 60 per cent of kids questioned said legal versions of music, film and computer programs were too expensive.
However, Microsoft was only able to draw speculative conclusions from the study on the contentious subject of file-sharing.
"Although much of their file-sharing may be perfectly above board," it said, "with the attitudes revealed in the study it would be surprising if a proportion of their downloads weren't illegal."
Which is a bit like saying, "Although most kids are squeaky clean and do what their mums tell them, we reckon some will still skive off school and hang around street corners harassing old grannies."
Microsoft also asked BPI, a trade body that represents the interests of the music industry, to wade in with its own skewed claims about pesky kids causing mischief on the net.
"The music community and government all agree illegal downloading is a serious problem that needs to be addressed, and we are developing partnerships with internet service providers to advise their customers, create new ways of accessing music legally online and help reduce illegal downloading," said BPI chief executive Geoff Taylor.
Microsoft reckoned that naughty British kids represent "the fresh face of piracy" in the UK. It also attempted to explain why parents need to keep a watchful eye over their children by suggesting that online risks could unduly expose home computers.
"Parents need to convince their kids to use their technical abilities wisely, so they don't put themselves or their families at risk," Microsoft's UK anti-piracy head Michala Wardell said in a zingy statement. "We know the younger generation is tech-savvy – but we need to make sure they're street-savvy too."
It's also unclear why Microsoft polled nearly a thousand more adults than kids in a survey that focuses so heavily on the file-sharing attitudes of youngsters – it's fair to say that 270 kids cannot provide a truly representative picture of the whole of the UK.
This isn't Redmond's first assault on young pirates. In February this year it tried to push its own intellectual property curriculum in schools with the launch of a clunky social networking style site, thinly-veiled as a fun forum for teens to get their cultural kicks.
Sadly, several months on and Mybytes.com appears unlikely to compete with the likes of BitTorrent tracker site Pirate Bay, which earlier this year claimed it had passed a significant milestone of ten million peers and one million torrents.
In contrast, Microsoft's featured ringtone downloads are consistently scoring big fat zeros. ®
Sponsored: Practical tips for Office 365 tenant-to-tenant migration