Australia's censor has effectively banned Fallout 3 from sale by refusing to grant it a certificate. The reason: it believes the game rewards drug-taking.
The chemical in question is morphine, which the player can inject during the game to reduce the impact of damage taken during the violent post-apocalypse shoot-'em-up.
And that's the problem, say the censors.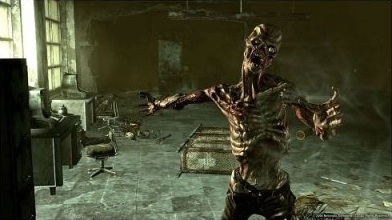 Fallout 3: enraging censors
"The [Classification Board] is of the opinion that the use of morphine in the game has the positive effect of enabling the character to ignore limb pain. This ability to progress through the game more easily is the incentive to take the drug while the reward is in the character's abilities."
The Board might have granted Fallout 3 a higher rating, but Australia's game certification system tops out at MA15+ - 'MA' stands for Mature Adult. According to a Sydney Morning Herald report, any title that contains more violence, sex or drug use than that category permits doesn't receive a certificate and so can't be sold in Australia.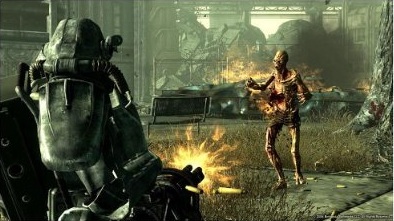 Take that, you post-nuclear fiend
This is essentially the same move made by the British Board of Film Classification (BBFC) last year to prevent controversial game Manhunt 2 from going on sale over here.
Fallout 3 has yet to be certified in the UK. It's due to be released here in October. It runs on the PS3, Xbox 360 and PC.
Back Down Under, the Classification Board's action has already prompted protest from gamers who claim it has passed other games that, they say, feature stronger drug use, including Grand Theft Auto IV.
More to the point, since morphine is a first-aid drug, they believe it's laughable that its use is being compared with the taking of hard drugs.