The keys are rigid, with reliable feedback, unlike the spongy ones on the E71's predecessor, and while the numeric keypad is incorporated into the alphabetical one, it's automatically favoured from the home screen. Predictive text is included, which helps to speed up texting times by suggesting words as you type, and we found it just as easy to use with both thumbs as with one.
The square navpad above the keyboard is responsive and easy to use, plus it illuminates and doubles as the phone's alert light, informing you when you have unread messages pending. It's flanked by four shortcut keys for Home, Calendar, Contacts and Messages.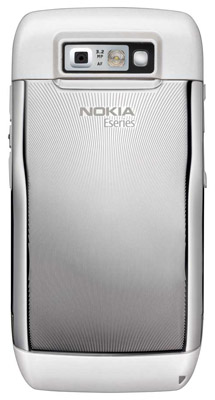 The 3.2Mp camera seems a little lacklustre in the face of the competition
On those slim sides Nokia has still managed to squeeze volume and voice dialling buttons, plus a mini USB port and a Micro SD slot. The top-mounted loudspeaker is reassuringly loud.
All your most popular applications are on the home screen, including your mailbox, email set-up, VoIP set-up, calendar entries, Wi-Fi scanner and any pending voice messages. The time and date are displayed too, as is a series of six shortcut icons: Messages, Browser, Maps, Notes, File Manager and a mode switch.
As if to underline the fact that there are two sides to the E71, that mode switch allows you to toggle between different home screens and email accounts – one for work, one for play, say. It's hardly essential but we got a childish kick from using it to metaphorically loosen our tie at the end of the day.