Start-up CherryPal is taking pre-orders today for its partly cloudy "desktop" that mashes web-hosted computing, going green, open source, and social networking into a 10 ounce box.
The (self-titled) CherryPal systems are $249, and surprisingly won't require a monthly subscription despite the fact that most of its storage capacity and several of its features hosted in the cloud.
Note: we still haven't seen a working unit with our own eyes. According to CherryPal, as of Friday the boxes were still being given the fine tooth courtesy of US Customs and Border Protection's best and brightest.
CherryPals are thinned-down computers running an ultra-low power chip from Freescale. They've got 256MB memory and 4GB solid-state capacity. (We've covered the specs and company M.O. more thoroughly here.)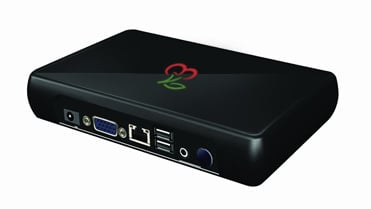 CherryPal's CherryPal
Hold the phone — only 4GB? That's where an internet connection taps into a private CherryPalCloud account (yes, you are detecting a naming theme) with 50GB hosted on Amazon's SS3 service. The account is also used to serve future application, share public data, and even as a platform to network your socials or whatever kids do these days.
Maintain grip on aforementioned phone — so what pays for the romp in the clouds month-to-month? The same sets of firm round orbs that make internet commerce possible. Eyeballs folks, we're talking advertisements.
This is pretty important, as it's not abundantly clear on the CherryPal website. (Actually, we're being diplomatic. It's not mentioned at all as far as we can see.)
According to CEO Max Seybold, beginning in the fourth quarter the company will be ready to roll out its real business model. Folks running Ad-Block may want to sit down for this: advertisements will run when the computer is loading an application.
Now the company says most applications will load in only a handful of seconds, and Seybold promises never to artificially delay a load for the benefit of ad screen time. But we'd say its a pretty big omission in the literature.
This is especially glaring when the company says its guided by the values: Green, Fair, and Open. Those last two bits mean CherryPal vows to keep things honest and open-source with its customers. Seybold told us that the company will soon be describing in detail how the advertising works.
In other words, it's probably a case of CherryPal not knowing what's ahead itself. The company does say the ad technology doesn't allow anyone to view any information about its customers though.
The systems run on a highly customized Debian Linux, although users won't actually see the OS. Everything is done via a browser based on a modified version of Firefox. Apps that are available at launch are the OpenOffice suite, a homebrew media player that supports "all common file formats," a CherryPal instant messenger, and iTunes. Yes, indeed the iTunes.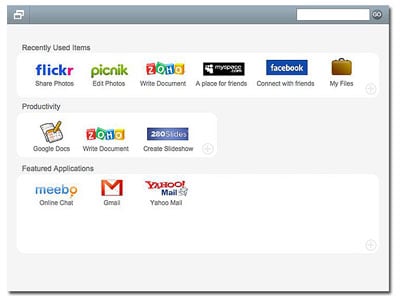 Home screen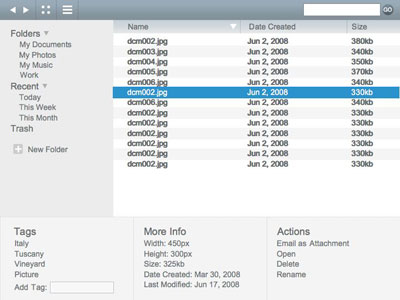 Browsin'
When we asked how the company got it running in the first place, Seybold explained, "it isn't rocket science," and that they've got "very talented developers." Apparently this also isn't a terrible legal concern either. Admittedly we don't know the legal nitty-gritty of this kind of stuff, but Apple hasn't proved particularly pleased with other companies running their software without a blessing.
We remain skeptical.
More programs will be added on an ongoing basis, the company said. The current maximum hosted storage limit is set at 50GB, but may be increased in the future.
CherryPal is presently taking pre-orders for US customers only. Those systems will ship at the end of the month, which is also when the company said it will be launching in Europe. ®