A wide angle lens isn't the only way to get a panoramic holiday snap. A robotic camera mount's been invented that promises to capture highly detailed panoramic shots with ease.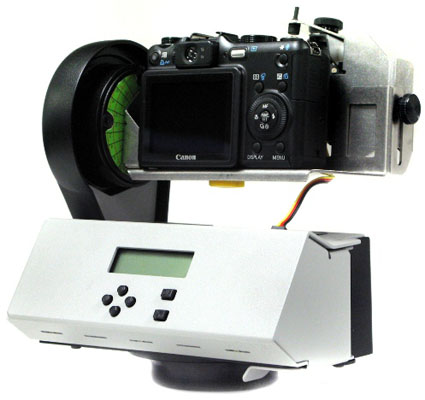 A commercial GigaPan model will released this year
The GigaPan robotic mount attaches to any compact camera. Users simply select the area they want to capture and the device sets about dividing the area into segments, before snapping tens, hundreds or even thousands of overlapping images by titling and panning the camera accordingly.
These images are then stitched together by accompanying software to form a panoramic shot, with online examples already including the Grand Canyon and India's Golden Temple. Once combined into a single panoramic shot, it's claimed the final image can boast a resolution of up to one billion pixels.
GigaPan is the result of a partnership between scientists at Carnegie Mellon University and space boffins at NASA. Dr. Illah Nourbakhsh, an associate professor of robotics at Carnegie Mellon University, told the New York Times that a commercial GigaPan model will be available later this year.
"We hope it will cost in the low hundreds of dollars — well below $500 (£250/€315)," he said.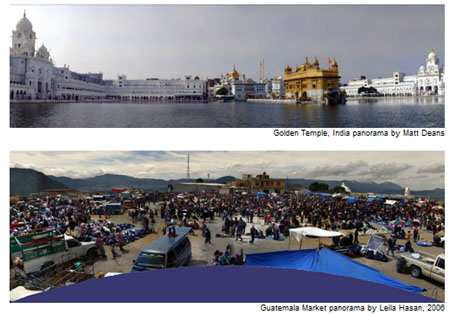 Shots already captured by GigaPan
Roughly 300 GigaPan test models have already been used by scientists, children and photographers around the world.
One tester, Richard Palmer, an environmental health specialist at the Hawaii State Department of Health in Honolulu, told the paper that his image of a Hawaiian bay took roughly 90 minutes for GigaPan to shoot.
Despite the long shooting time, he stated that photographers can use telephoto lenses with the robotic tripod. "That means that when you zoom in to look at the images, you are viewing them just as you would if you were looking through a pair of binoculars," he said.
Other examples of panoramic shots snapped by GigaPan are available online.