Whoever said storage wasn't sexy was dead wrong - at least according to LG. The firm's launched a range of portable hard drives that are more designer than desktop.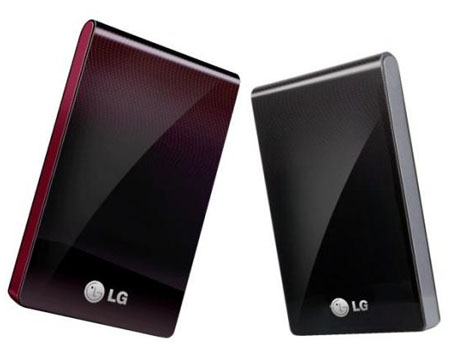 LG's XD1 drive: good looking?
The XD1 2.5in range features a snakeskin-like look dubbed "Sunrise Gradient" and can be bought in either a "red wine" shade or sultry "black pearl". Users can choose between a 120GB, 160GB, 250GB or 320GB storage capacity.
LG's created one set of XD1s sporting a USB connection and another set with an eSata/USB 2.0 combo, which the firm states has a data transfer speed of up to 480Mb/s.
The LG XD1 has only been unveiled in Korea so far, but hopefully a UK release date and price isn't very far behind.