Asus saw its share of the European PC market more than double in Q2, and it's all thanks to the Eee PC.
So show figures from market watcher IDC. In Q2 2007, Asus' share of the PC market was a mere 2.8 per cent. One year on, that figure had risen to six per cent.
Its shipments rocketed from 497,000 units to 1.315m.
That was enough to push the Small, Cheap Computer maker into fifth place in the chart of European PC makers - and make it the fourth most successful notebook maker.
The European PC market was dominated by HP and Acer - respectively, the zone's number one and number two vendors. HP took 19.4 per cent of the market, up from 18.8 per cent a year ago. Acer's share increased by a much greater, from 12 per cent to 15.7 per cent, IDC said, though that's in part a result of its acquisition of Packard Bell and Gateway.
Still, it was enough to displace Dell, which saw its share essentially remain static, rising from 12.2 per cent to just 12.4 per cent.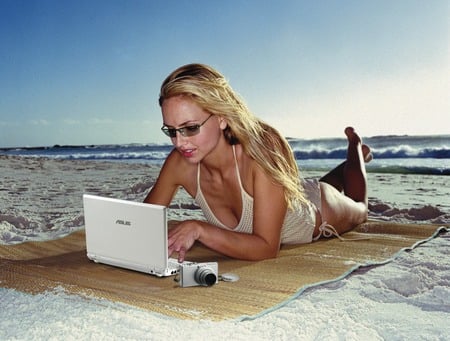 Asus Eee PC and friend: surging interest
Fourth-placed Toshiba saw its share rise year on year from 4.5 per cent to 6.3 per cent - just enough to keep it ahead of Asus. If demand for the Eee PC and its stablemates like the Eee Box continues to grow, Asus could easily sweep past Toshiba during the current quarter as it did this time with Lenovo.
HP has an SCC of its own on sale, but Dell and Acer have yet to ship theirs in substantial volumes. It'll be interesting to see how the arrival of their offerings this quarter shapes their stats, and whether it will act as a brake on Asus' expansion.
Q2 PC sales were up overall 24.5 per cent in Europe year on year, from 17.62m units to 21.95m. Notebooks continued to drive overall market growth, with shipments up 53 per cent year on year, while desktop shipments rose 0.7 per cent - more than IDC said it had expected.
Similar topics