AMD Radeon HD 4850 and 4870
Snatching the price:performance crown from Nvidia?
Review The new AMD 'RV770' graphics chip that lies at the heart of Radeon HD 4850 and 4870 owes a great deal to the 'RV670' that we saw in HD 3850 and 3870. It uses the same 55nm fabrication process and continues to support DirectX 10.1, but the transistor count has risen from 666m to 956m.
That's a 44 per cent increase in the number of transistors so it's impressive that the die area has only increased by 37 per cent from 190 to 260 square millimetres.
By the sound of it, AMD has taken baby steps with its new chip but one part of the specification leaps off the page: the number of Stream Processors - aka unified shaders - has jumped from 320 to 800.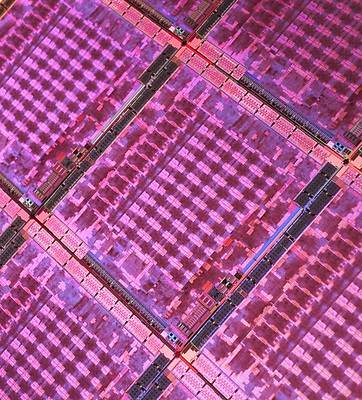 AMD's RV770: die hard
These numbers puzzled is so we fired off an e-mail to AMD thus:
"How the heck has the shader count climbed from 320 in RV670 to 800 in RV770 on the same 55nm process? Do the old and the new shaders use the same number of transistors?"
We got this response from Richard Huddy, AMD's head of developer relations for graphics chips: "Yes, the RV770 is only about 40 per cent larger than RV670, but the transistors are used on average about 50 per cent more efficiently too – and when you combine both of those factors together you get a much more impressive design.
"Traditionally we've focused only on saving Silicon area by moving to smaller processes, this time we made a very deliberate decision to get our performance per dollar much higher.'
It sounds like AMD has adopted the Intel Tick-Tock approach. RV670 - Tick - was a major step forward from the 80nm Radeon HD 2900, and RV770 - Tock - has refined the design to deliver higher performance and better value.