Ballmer upset by Apple cart
Plans to compete with 'thriving' rival
---
Microsoft boss Steve Ballmer yesterday openly acknowledged Apple's "thriving" success in the lucrative consumer market.
Historically, Ballmer has not often taken Apple seriously as a competitor. Well, apart from dismissing the iPhone as "niche" and iPod owners being thieves of course.
Ballmer outlined his "priorities" in an internal memo to all Microsoft employees. But the real message is for original equipment manufacturers – Ballmer expects them to do more to provide the hardware so Microsoft can better compete with Apple.
"In the competition between PCs and Macs, we outsell Apple 30-to-1. But there is no doubt that Apple is thriving. Why? Because they are good at providing an experience that is narrow but complete, while our commitment to choice often comes with some compromises to the end-to-end experience," said Ballmer.
"Today, we're changing the way we work with hardware vendors to ensure that we can provide complete experiences with absolutely no compromises. We'll do the same with phones – providing choice as we work to create great end-to-end experiences."
Lingering doubts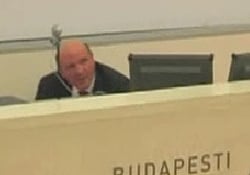 Ballmer readies troops for Apple onslaught
He told staff that the company will address "any lingering doubts our customers may have about Windows Vista". The sluggish take up – particularly among businesses – of Microsoft's OS continues to be a major headache for Redmond execs.
Meanwhile, Apple has been snatching customers in the economically gloomy North American region, Ballmer concedes. Just last week the Mac maker grabbed the number three US PC market slot, according to analyst house Gartner.
He added that Microsoft "must continue to compete against Linux in key workloads such as web servers and high performance computing" in the business and enterprise space.
Ballmer also claimed yesterday that the software vendor will, eventually, win its battle for online supremacy. Apparently, the small detail of its failed attempt to buy Yahoo! has just slowed the company's plans down a tad.
"Search is the key to unlocking the enormous market opportunities in advertising, and it is an area that is ripe for innovation," he said. "In the coming years, we'll make progress against Google in search first by upping the ante in R&D through organic innovation and strategic acquisitions."
Over the past few weeks a shunned Microsoft has continued its rounds of the software singles scene after Yahoo!'s rejection of its $40bn overtures. Late last month it bought Silicon Valley semantic search engine start-up Powerset for around $100m.
"We want to accelerate our share of search queries and create a bigger pool of advertisers, and Yahoo! would have helped us get there faster. But we will get there with or without Yahoo!", said Ballmer.
Ballmer ended his tirade against Microsoft's rivals by claiming to be "the best in the world at doing software and nobody should be confused about this. It doesn't mean that we can't improve, but nobody is better than we are. Nobody works harder than we do. Nobody is more tenacious that we are... Our opportunities to change the world have never been greater." ®