XM-Sirius merger OKd in fines plus booster-dump deal
Woo FCC with $19m in 'voluntary contributions'
---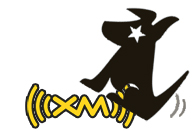 XM Satellite Radio and Sirius Satellite Radio are nearing a final agreement with US regulators to approve their long-pending merger.
The companies agreed to pay millions of dollars in fines in order to grease the wheels of the Federal Communications Commission (FCC) for formal approval of their proposed monopoly.
Some officials and lawmakers are concerned that leaving only one company to rule satellite radio airwaves will lead to price-hikes and anti-competitive behavior. But XM and Sirius are approaching a final pact with the FCC that includes conditions to protect customers and pay millions in regulatory fines.
"I think it's fair to say an agreement in principle has been reached," FCC Chairman Kevin Martin told The Wall Street Journal. "We're still trying to work out the language."
Republican commissioner Deborah Tate cast a tie-breaking vote in favor of the deal in exchange for XM and Sirius agreeing to pay a total of about $19m to settle allegations of past compliance violations.
Those violations include constructing several unauthorized terrestrial repeaters to boost network transmission, and using excessive power levels in some radio units sold to consumers.
XM will make a "voluntary contribution" to the FCC of $17.2m, while Sirius is expected to pay $2.2m. The former received a greater fine because it kept the towers in operation after being informed of the violation by the FCC.
Within 60 days of adopting the decree, XM must shut down 50 booster towers and will have to either close down or bring into compliance an additional 50. Sirius must shut down or bring into compliance 11 booster towers, which the company claims to have already retired since October 2006.
The companies must also agree to additional concessions such as a-la-carte pricing, setting aside some of its spectrum for additional public interest channels, using an open standard for radio receivers, and extending service to Puerto Rico.
The FCC's two Democratic commissioners voted against the deal, and caution against further consolidation of the US media.
Antitrust authorities at the US Justice Department already approved the merger back in March. With the final hurtle cleared, the deal could close within a matter of days. ®