This article is more than 1 year old
Apple says MobileMe mail problems 'behind us'
Will users turn the other cheek?
Apple claims to have repaired its MobileMe service to all subscribers that were blocked from using their e-mail accounts for more than a week.
The consumer electronics giant also appears to have recovered e-mail messages received between July 16 and July 18, which Apple previously believed had been lost.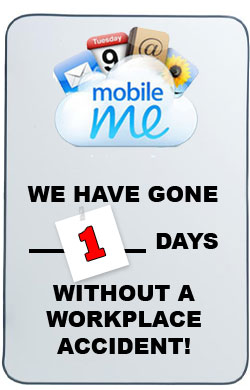 "We have completed restoring Mail service, including historical messages, to all of the 1% of affected members," Apple posted on its MobileMe status page late Tuesday.
The e-mail outage was one in a chain of glitches to hit Apple's replacement for .Mac since its launch on July 9. In a posting made last Friday, Apple explained a "serious problem" with one of its mail servers blocked approximately one in 100 members from accessing their MobileMe mail accounts.
Various synching and billing problems have also plagued MobileMe, which offers a range of web-hosted storage, calendar, mail and photo applications.
"By completing this restoration of Mail services, we hope we have put the vast majority of MobileMe Mail problems behind us and can now focus on improving other aspects of this new ambitious service," Apple posted Tuesday.
The company said its also set up a dedicated chat line to assist MobileMe customers still having problems accessing their mail. Apple's support chat line is available here.
Browsing the Apple's MobileMe forums, however, we notice users still reporting troubles. According to one thread some customers are even being booted from the chat after being told they were not affected by the outage.
That's worrisome, to be sure. Apple may want to put the issue behind them, but this monkey still appears to be swinging from its shoulder. ®