McKinnon loses Lords appeal
Pentagon hacker takes fight to Europe
---
Updated Accused Pentagon hacker Gary McKinnon has lost his appeal in the House of Lords against extradition to the USA, but his lawyers have vowed to take the fight on to the European Court of Human Rights.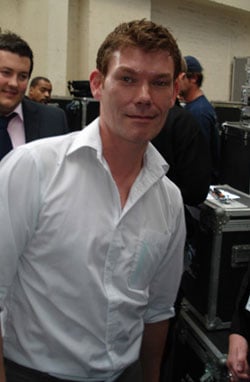 In a ruling this morning, Five Law Lords rejected arguments that the strong-arm tactics adopted by US authorities during plea bargaining negotiations with McKinnon overstepped the mark.
The 42-year-old's lawyers said he was warned that unless he played ball and agreed to voluntarily fly over to the US he would face a longer spell in jail if convicted.
McKinnon's legal team also said FBI legal attaché Ed Gibson (who is now Microsoft UK's chief security adviser) warned the Scot that unless he dropped appeals against extradition and agreed to plead guilty then US authorities would oppose repatriation that would enable McKinnon to serve the majority of any sentence handed down in the UK.
A House of Lords hearing heard that McKinnon was told he'd face a sentence of between three and four years if he pleaded guilty against a possible eight-to-ten years after a US trial.
These tactics, McKinnon's legal team argued, amounted to an abuse of the extradition process. Lawyers for the US authorities denied any impropriety.
McKinnon's appeal to the highest court in England and Wales was heard by five judges including Lord Phillips of Worth Matravers, the third most senior judge in the UK, and Lord Brown of Eaton-under-Heywood, the former intelligence services commissioner.
Judicial Office staff in the House of Lords confirmed the appeal had been dismissed. The ruling (full judgment here) is a severe, but not necessarily fatal, blow against the Scot's attempt to avoid trial in the US.
Last chance
Karen Todner, McKinnon's solicitor, said that an appeal would be launched with the European Court of Human Rights in Strasburg. "We'll be asking for interim relief, a stay in proceedings. We'll know within 10 and 20 days whether the court will hear the appeal. If not then there's nothing else we can do to prevent Gary's extradition," Todner told El Reg.
The appeal to Europe will be made on two grounds: the use of threats made by US authorities during the plea bargaining process and the concern that McKinnon may yet be subject to a military tribunal rather than a civil court if he is extradited to the US.
The Scot is accused of hacking into 97 US government computer systems between 2001 and 2002 in what US prosecutors have described as the biggest computer hack of military systems ever launched. The former sysadmin admits rooting around insecure systems but describes himself as a bungling amateur searching for evidence that the US was suppressing knowledge of alien-acquired technology rather than the ninja cracker described in US court indictments.
McKinnon said he was able to gain access to systems by searching for blank passwords using a Perl script. His use of a remote control tool called RemotelyAnywhere to sift through files on compromised PCs proved his undoing after his purchase of the software allowed investigators to track him down to the north London flat he shared with his then girlfriend.
McKinnon was arrested and questioned by UK police from the former National Hi-Tech Crime Unit in November 2002 but the case lay dormant for years until the US began extradition proceedings in June 2005. The Scot and his lawyers have argued throughout that he ought to be tried in the UK rather than deported to the US. ®