Lots has been written about the potential dangers of mobile phones to the human body, so it's refreshing to hear about one handset that aims to keep users healthy.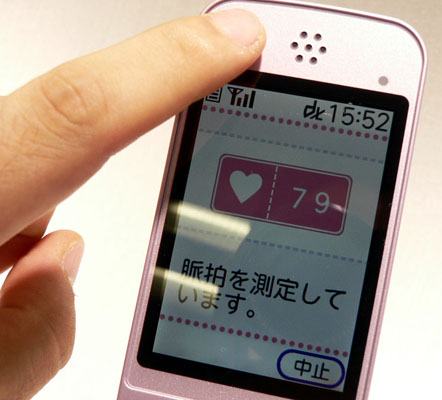 A pulsimeter checks your pulse
Fujitsu's latest clamshell – the F884iES – includes a "health diary" application, with features specifically designed to allow users to monitor their vital signs and general well being.
For example, above the phone's internal 2.8in screen is a pulsimeter that measures the user's pulse, and then displays it onscreen roughly 15 seconds later. Quite what the benefit of being able to do this whilst you're, say, on the tube is questionable, but it should keep people amused until the train stops at the next station.
The phone also has an integrated pedometer that relies on internal accelerometers to measure every step the caller takes, whilst recording them in a sort of daily health log.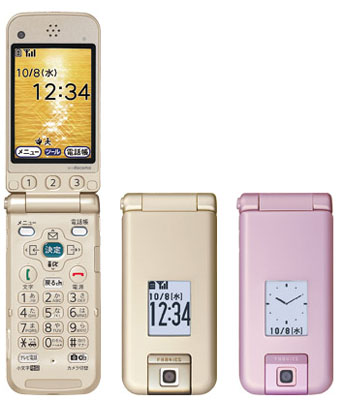 The external display's brightness adjusts automatically
Daily steps can be displayed in graphs onscreen and could be a good way of proving to your GP that you're getting some daily exercise.
Fujitsu hasn't forgotten the core mobile requirements though and has also equipped the F884iES with a two-megapixel camera and slot for Micro SD memory cards.
Noise cancellation technology's also built into the phone's microphone to help drown out background noises.
Fujitsu's F884iES handset is available now in Japan through NTT DoCoMo. A UK release date or price hasn't been prescribed yet.