Everyone forgets where some pictures were snapped, so Nikon's unveiled a compact camera that'll automatically tag an image's location.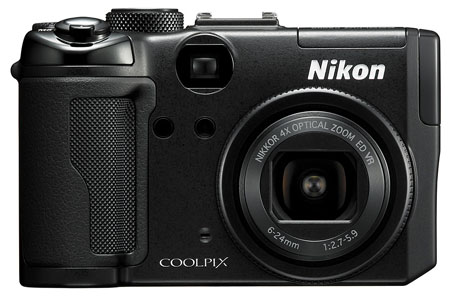 Nikon's P6000 supports geo-tagging
The Coolpix P6000 supports geo-tagging that, although not a new feature unique to Nikon, means that a GPS unit built into the snapper enables the latitudinal and longitudinal coordinates of each image to be recorded.
An Ethernet port built into the camera then lets you connect it to the web and log your picture locations on a Nikon image map service called my Picturetown.

Get wired into the Ethernet connection
And there should be no excuse for poor quality images either, because the P6000 is a 13.5-megapixel camera that features a 4x optical zoom, automatic red-eye correction, face detection and 15 pre-set image modes.
Images can be shot either through the optical viewfinder or the 2.7in LCD display. The camera's internal memory is 48MB and the shooter supports SDHC memory cards.
A wireless remote control's also thrown-in, so you won't have to set the timer and rush back into the field of view before the shutter releases.
Nikon's Coolpix P6000 will be available in September for £430 (€540/$860).