LinuxWorld Enterprising engineers will soon get the chance to find out how Openmoko's Linux-powered phones work and to modify them.
Barely a month after shipping the Neo FreeRunner, Openmoko has said it plans to make the schematics for this - and the Neo 1973 - publicly available under a Creative Commons (CC) license.
No date was given but Openmoko promised publication in "due course" with schematics available from openmoko.com and openmoko.org.
By publishing details of the phones' construction, OpenMoko will open the door to those wanting to adapt or adopt facets of the phone going beyond just changes to the Linux operating system. Openmoko said schematics would, for example, provide information for developers who want to "leverage the GPS functionality for new designs involving the Openmoko phones."
As ever, with open source, there's also the chance to help in debugging.
Openmoko architect Werner Almesberger said in a statement that releasing the schematics would let people "find out how the system works and how to improve it."
OpenMoko currently publishes the phones' CAD files under a CC license so designers can alter the look and feel of devices or employ different materials in construction for - say - verticals or improved ruggedness.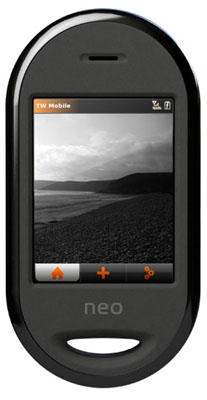 Neo FreeRunner: open to change
Releasing the schematics could be a further way to drive uptake of Neo FreeRunner in particular markets and build on early claimed success. Openmoko said the Neo FreeRunner sold out in less than a week following its launch on July 4. Openmoko didn't say how many devices it had in stock.
A timely release of schematics by the community driven Openmoko could capitalize on this early enthusiasm and help drive uptake against a bevy of promised phones running Linux from a range of bigger, better resourced and more focused handset providers supporting the LiMO Foundation and Google's Android through the Open Handset Alliance.®
Similar topics