Scientists at the University of California in Berkeley have engineered a material that can bend visible light around objects. This development could soon result in technology that can render tanks, ships and troops invisible to the eye.
Results of the US military-funded research are expected to appear in the scientific journals Science and Nature this week.
According to a report in the Sunday Times, this breakthrough follows earlier work undertaken at the Imperial College in London that achieved similar results with microwaves. Like light, these are a form of electromagnetic radiation, but their longer wave-length makes them far easier to manipulate. Achieving the same effect with visible light is a big advance.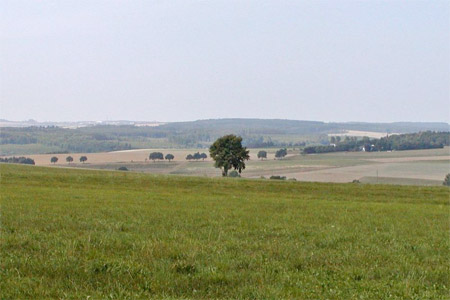 Journalist's impression of troops equipped with the new cloaking technology on exercise
The head of research, Professor Xiang Zhang, said in the case of invisibility cloaks or shields, the material would need to curve light waves completely around the object like a river flowing around a rock.
In essence, an observer looking at the cloaked object would then see light from behind it, making it seem to disappear.
Substances capable of achieving such feats are known as metamaterials, which get their electromagnetic properties from their structural mix, rather than directly inheriting those of the substances composing them.
They have the power to grab electromagnetic radiation and deflect it smoothly. No such material occurs naturally and it's only very recently that molecular engineering has advanced sufficiently to give scientists the opportunity to create them.
Not since Project Rainbow, when in October 1943 the US Navy rendered the destroyer escort USS Eldridge invisible to human observers for a brief period, has such a breakthrough in light-refraction stealth technology been made.
Of course, that last bit's complete nonsense. ®