Teens admit to Grand Theft Auto-inspired petrol bombfest
Kids these days...
---
Three US teenagers who recently went on a Molotov Cocktail crime spree claim to have perfected their weapons manufacturing skills by playing the Grand Theft Auto games.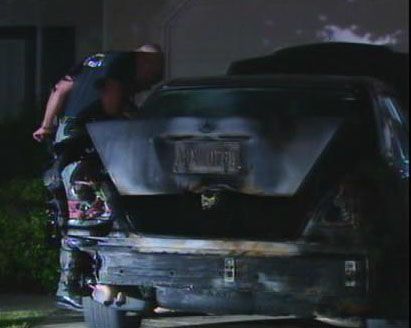 Three teens claim to have made GTA-style Molotov cocktails
Pics courtesy WSBTV
Last month, the trio – all aged between 15 and 16, and as such may not be named – allegedly firebombed three cars in North Fulton County, Georgia with homemade petrol bombs. Each weapon was made from a bottle filled with a lighter fluid, with a rag stuffed into the spout as a fuse.
According to a report by local news service WSBTV, the trio were arrested by local police. When they were question, it's claimed, the kids said they'd learned "how to do it" from GTA.
The gang was subsequently charged with a total of 57 felonies, including arson and criminal damages.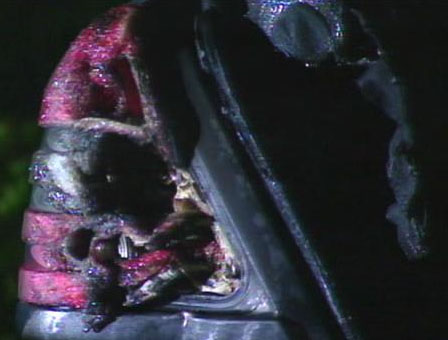 'I won't put the car in the garage tonight, it'll be fine outside...'
Police identified the teenage bombers from surveillance videos recorded at a local Wal-Mart where the kids are thought to have bought drink bottles, red rags and lighter fluid.
It's questionable whether the kids actually discovered how to make Molotov Cocktails from any of the games in the GTA series, because the weapon comes ready-assembled in the game.
However, this latest account of gamers going on a GTA-style rampage adds to the growing number of similar incidents. Earlier this month, a Thai videogame distributor stopped selling the series, after a local teenager went on a self-confessed GTA style murder and robbery rampage.
Similar topics
Narrower topics