This article is more than 1 year old
Ten of the Best... Bluetooth Headsets
Our pick of the top handset accessories
Round-up We used to laugh when Lt Uhura would sit at her station with a lump of metal in her lughole. Yet here we are, sticking our fingers in our ear so we can take calls on our teeny-tiny Bluetooth headsets.
Fortunately, the headsets on offer these days are a lot more elegant than Star Trek's clunky hardware. Obviously wary of the 'Uhura factor', manufacturers of Bluetooth headsets now go out of their way to produce inconspicuous little headsets that don't make us look too silly as we walk around talking into thin air.
That said, tiny headsets mean tiny speakers and microphones, so the smallest headset isn't always the best – especially if you're given to making calls outdoors, or in areas where there's a lot of background noise.
We also found that the simple task of stopping the headset from falling out of your ear every five minutes could prove to be a challenge. Fortunately, Bluetooth headsets are very affordable these days, so there's plenty to choose from – including some very good models for £50 or less.
Aliph Jawbone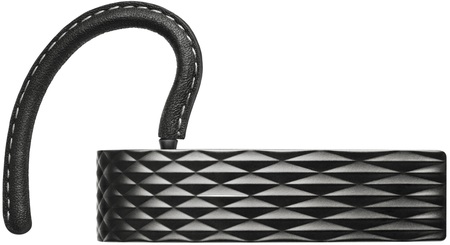 It's not the smallest headset we've ever seen, but Aliph's latest Jawbone combines an attractive design with very good audio quality. The earpiece has a neat minimalist look that sets the On/Off and volume buttons into the actual body of the unit, so you simply apply pressure to different areas of the earpiece to adjust the controls. A feature called NoiseAssassin uses two separate microphones to isolate the sound of your voice and separate it from background noise around you, providing good clear audio when you're making calls. It's a little pricey, but the Jawbone's combination of style and quality certainly make it stand out from the crowd.
Price £80
Available from Carphone Warehouse
Reg Rating 85%
Jabra JX 20 Pura Titanium Edition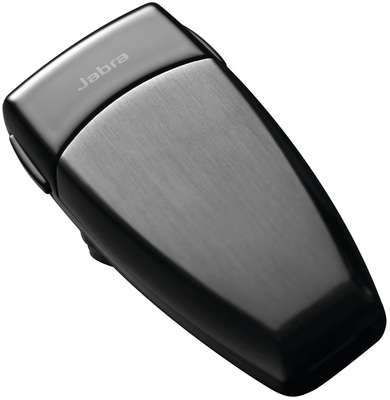 Jabra makes a wide range of Bluetooth headsets, but the JX 20 is very much at the luxury end of its range. Constructed out of lightweight titanium, the JX 20 is small and light enough to sit in your ear without using an earhook - which is just as well, as the bundled plastic hooks are a bit flimsy. There are hardly any buttons to mar the compact design – you turn it on and off simply by rotating the earpiece – and there's a handy desktop dock/charger unit supplied as well. Thankfully, though, the tiny earpiece produces enough volume to hear your calls clearly, even when there's a bit of background noise.
Price £100
Available from Carphone Warehouse
Reg Rating 80%
Next page:

LG HBM-310