LG HBM-310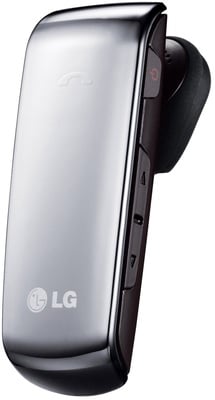 LG has had a lot of success with its mobile phones over the last couple of years, and – visually, at least – the shiny, sleek design of the HMB-310 headset makes it a good match for stylish handsets such as the LG Secret. The low price is attractive too, but the gadget does have a couple of rough edges. The sound quality is perfectly adequate, but we would have liked a little more volume from the headset – especially when taking calls outdoors. We also found the earhook a bit flimsy and, despite LG's claims, didn't feel that we could wear the headset properly without the hook.
Price £30
Available from The LG Webshop
Reg Rating 80%
Logitech Cordless Headset for PC and Mobile Phone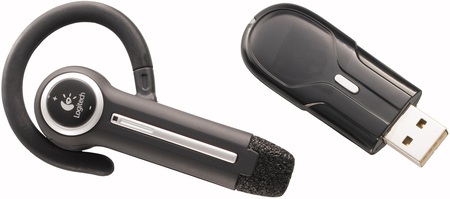 This isn't the most stylish headset we've ever seen, but it is extremely practical, right down to the chunky earhook that makes certain the headset is fixed in place good and tight. It also rotates quite neatly, so you can use it on either ear. The headset's big selling point is that it's actually a dual-purpose device: as well as working with a mobile phone it also comes with a little Bluetooth adaptor for your PC so that you can use it to make cheap internet calls using Skype.
Price £62
Available from Logitech's website
Reg Rating 80%
Next page:

NextLink Invisio G5