This article is more than 1 year old
Logitech docks daring mouse design
Mouse sticks onto your laptop's lid
Buttons aren't revolutionary, but to Logitech they're the next revolution in mice docking stations.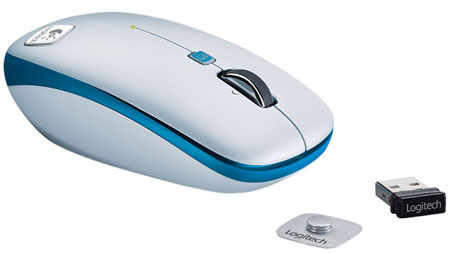 Logitech's V550 mouse docks onto a tiny button
The firm's new V550 Nano Cordless Laser Mouse doesn't come with an actual button - but it may as well do. That's because the V550 docks onto a button-sized pad that sticks onto your laptop's lid and enables you to carry the PC around with the V550 docked onto it.
To achieve this, the V550 has a hole in its underbelly that's big enough to slot onto the button dock and…erm…that's it.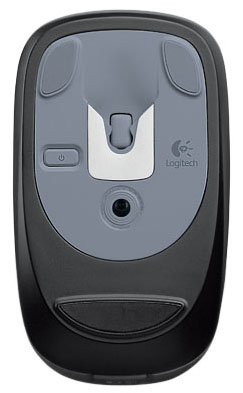 The whole idea's based on a hole
The idea sounds good in principal, because it means you always know where your mouse is when moving from room to room. It also means you don't have to put the screen navigator into a crumb-coated pocket or hold it in your teeth.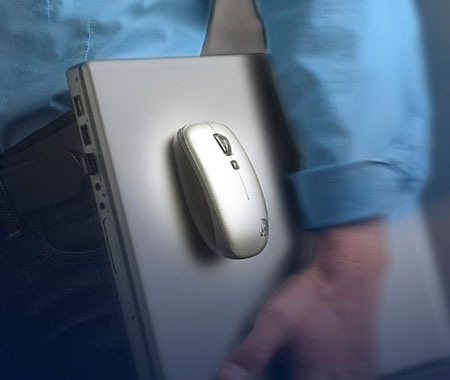 Would it work for you?
However, Register Hardware thinks sticking a mouse to the lid of your laptop may cause problems. For example, if you caught the docked mouse on a doorframe then both the mouse and laptop could go flying from your arms.
The wireless V550 communicates with your PC through a miniature 2.4GHz USB dongle that Logitech claims is so small, you'll just forget about it – unless you need to use the port of course.
Logitech's V550 mouse will be available later this month in either a "grey with silver accents" or "silver with cool-blue accents" design. It's expected to cost around $60 (£30/€45).