Production of the first mobile to use Google's Android platform has taken a step forward, following the US Federal Communications Commission's (FCC) approval of HTC's Dream handset. The Wi-Fi Alliance has given it the thumbs-up too.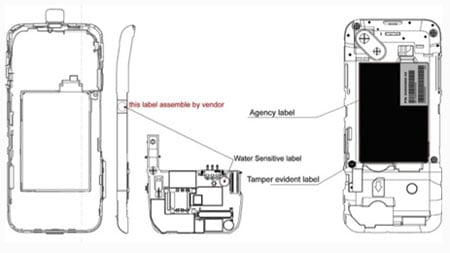 HTC's Dream: in the making
The results of a series of tests on the Dream, such as SAR emissions, have been approved by the FCC, clearing it for sale in North America at least. A Wi-Fi Alliance certificate's also emerged that shows that body's willingness to confirm that the handset meets its 802.11 b/g interoperability requirements.
The FCC documents also make reference to the phone supporting Bluetooth 2.0 and providing connections over dual-band GSM/GPRS/Edge and WCDMA 1700.
Very little's given away about the phone's styling from the FCC documents, aside from the mention of a "jogball" that's presumably used to navigate around Android.
However, it's worth noting that HTC doesn't appear to want customers opening up the phone or falsely claiming that the handset's broken. The drawing shows that a "Tamper evident label" and "Water Sensitive label" could be installed on the talker to expose anyone who's opened the handset, thus invalidating the warranty, or tried to wet the phone in order to get a shiny new one.
Register Hardware recently reported how Apple appeared to have crafted a similar water sensitive seal to trump someone's plans to get a new phone simply by dunking their existing model into the bath.
It's thought HTC's Dream will hit the shops somewhere in October, so let's hope that the FCC's and Wi-Fi Alliance's thumbs-up keep the long-awaited Android handset launch on track.
Sponsored: Ransomware has gone nuclear