This article is more than 1 year old
Palm to unveil Treo Pro today?
Company agent says as much
Palm looks set to announce the Treo Pro today, according to an email sent out by one of its media agencies.
Alas no specifications were provided, but the email did confirm that the device "features a one-touch Wi-Fi button, GPS, Windows Mobile 6.1 and a high-resolution flush color touchscreen".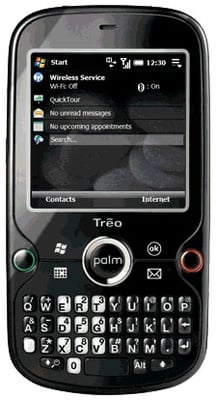 Palm's Treo Pro
At the time of writing, Palm's website had yet to be updated to show the newly announced smartphone.
The news comes less than a week after a promotional presentation for the Treo Pro popped up on Palm's site.
It's believed the Treo Pro is the HSDPA version of the EvDO Treo 800w, though such a change wouldn't be enough of itself to justify the name change, surely?
We should find out later today.
Related Reviews
Palm Centro
Palm Treo 500v
Palm Treo 680
Palm Treo 750v